SV Academy: Attacking Play
We will tell you (almost) everything about attacking play.
---

---
After our introductory seminar and in addition to the continuing analysis-workshops, in the next topic of our academy we will dedicate ourselves to what's probably the most beautiful and important part of soccer: the offensive game.
We are going to present elementary ideas, models and concepts of offensive play. How to score (more) goals?
This event will consist of three seminars that are built upon one another (but will also work on their own):
Part: How do goals happen? (Basic concepts of the game)
Part: How to organize offensive play? (Team tactics)
Part: How to solve situations with the ball? (Group and individual tactics)
All contents have been created exclusively for this event and are delivered through numerous example videos. In addition, we add exemplary training exercises and coaching points to also outline the practical teaching.
The seminars are not only aimed at coaches, but also all interested fans and even players who want to better understand what happens on the field and how to better create scoring chances.
We also offer a "Pro-Edition", which is aimed specifically at professional coaches and analysts. These sessions will last about 1.5 hours longer, additionally discuss practical problems of training and involve the participants more. In addition, the events will be limited to only 10 participants and we will provide a recording of the session.
Contents of the Three Seminars
All three seminars will last 4 to 5 hours each, plus Q&A at the end.
Seminar 1: How do goals happen? (Basic concepts of the game)
The first part will focus on fundamental dynamics and essential concepts that are important to understand the interactions of defense and offense, as well as the intertwining of individual skills and tactical approaches.
What role do tactics and individual skills play in goal scoring?
Do goals come from defensive mistakes or good offensive actions?
How to outplay a defense?
What skills are necessary and how do you develop them?
How do dribbles work and how do you apply them as a team?
Seminar 2: How to organize offensive play? (Team tactics)
In the second part we go into detail about team tactical options and variations. We present useful structures and principles and how they influence the game.
How to create good roles for players?
How do formations work in the offensive game?
What structural variants are there? What are the advantages and disadvantages of them?
How to adapt to opponents?
What are the different main strategies in possession play?
Seminar 3: How to solve situations with the ball? (Group tactics & individual tactics)
In the final part, we go into specific moments: certain situations with superior and inferior numbers, box attacking, etc. We also discuss individual solutions and skills in this context.
How does combination play work? How to outplay defenders?
What are important situations and how to practice them?
What are decisive key actions for scoring goals?
How do you make players more creative & how do you become more creative as a player?
What solutions and actions can be coached?
Lecturer: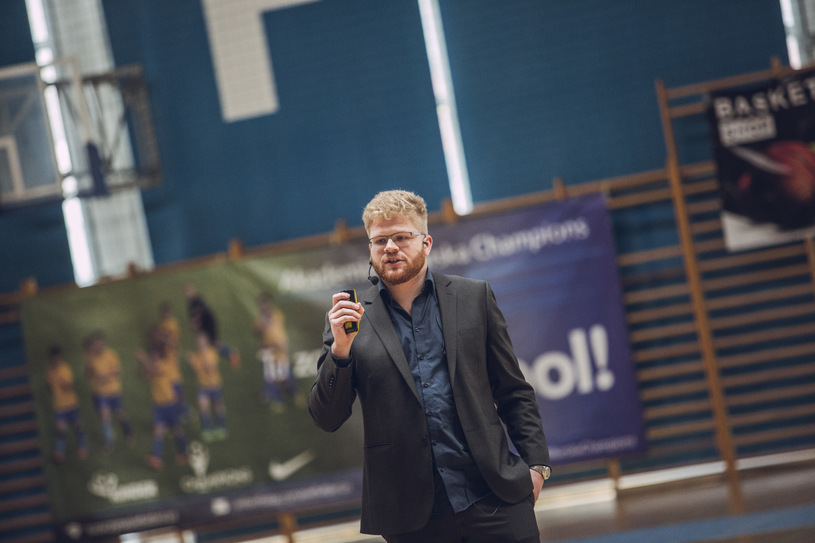 Martin Rafelt is Spielverlagerung-writer and co-owner since 2011, has published a book about Jürgen Klopp, is a freelance writer for Der Spiegel, has done analysis for Thomas Tuchel and worked for three years as an assistant coach at Youth-League-finalists Hajduk Split (Under-19 and Hajduk B) and as the Head of Analysis and Tactics at the Hajduk Academy.
He gave lectures at the Belgian and the Dutch FAs, works with professional players in individual analysis and as a tactical consultant for clubs. On Spox and Transfermarkt there can be found interviews.
Dates
Seminar 1:
June 24th (Saturday), 15:00 GMT
August 11th (Friday), 18:00 GMT
September 6th (Wednesday), 18:00 GMT
September 24th (Sunday), 8:00 GMT
Seminar 2:
August 13th (Sunday), 12:00 GMT
September 8th (Friday), 18:00 GMT
October 1st (Sunday), 8:00 GMT
Seminar 3:
September 10th (Sunday), 17:00 GMT
September 27th (Wednesday), 18:00 GMT
October 8th (Sunday), 8:00 GMT
Pro-Edition Seminar 1:
July 10th (Monday), 14:00 GMT
October 4th (Wednesday), 10:00 GMT
Pro-Edition Seminar 2:
August 28th (Monday), 14:00 GMT
October 6th (Friday), 10:00 GMT
Pro-Edition Seminar 3:
September 18th (Monday), 14:00 GMT
November 3rd (Friday), 10:00 GMT
The Pro-Edition is limited to 10 participants, all other events are limited to 20.
For German dates see Spielverlagerung.de.
Costs and Sign up
The cost is 80€ per person. Those who book all three parts at once pay only 200€ (instead of 240). Included are participation in the about five-hour seminar, the open Q&A session afterwards, a digital certificate of participation and a handout.
The professional edition costs 150€ per seminar. In addition to the certificate, this also includes an extended handout and a recording of the meeting.
To register, just send an informal email with your name and desired date(s) to [email protected]. Payment options are PayPal and bank transfer.
Further communication will be done via mail.
We are looking forward to your interest!
Newsletter
If you would like to be informed about future events, you are welcome to join our mail newsletter or info groups on WhatsApp or Telegram. For this, too, just send an informal mail to [email protected]. (Also possible if you are not interested in the current seminar.)
SV Academy for Clubs
We also offer our Academy events for clubs. Exact details and prices will be arranged individually. If your club is interested, please contact us with your wishes at [email protected].