Spielverlagerung Academy: Analysis and Coaching
As all coaches and tactic-nerds want to use the summer break in a constructive way, Spielverlagerung is going to offer online seminars throughout the upcoming weeks. All dates and details.
---

---
With our new project "Spielverlagerung Academy" we're heading to get in touch with coaches and football enthusiasts to present and discuss our content in a more direct way.
The first edition won't be about specific tactical things and technical details of coaching but rather we seek to create a general framework: What has coaching to do with analysis? How to analyse the game? How to develop as a coach? How to create a playing model with useful principles?
To check for demand, we're offering three dates (in English and German). Each is limited to 20 participants.
Contents and Procedure:
The seminar will take place in three parts, one hour each in online Zoom-meetings. Afterwards we will finish with a discussion and a Q&A part, open end.
Total duration will be around 4 hours (with breaks in between).
Part 1: Analysis and Coaching
Part 2: Three Approaches of Tactical Analysis
Part 3: Concepts and Principles
Conclusion: Discussion and Q&A
The first part will be about the topic of coaching and analysis being interdependent. In the second part we're going to present three approaches of analysing a game/a team from a coaching perspective. In the final part we'll discuss how to systemize football (for yourself): How do I develop good principles, what concepts make sense, what are some common mistakes with that?
As a conclusion we want to have the participants discussing their thoughts and we will also have time for criticism and questions (about the presented topics but also other things). There will be a certificate for all participants.
Lecturer: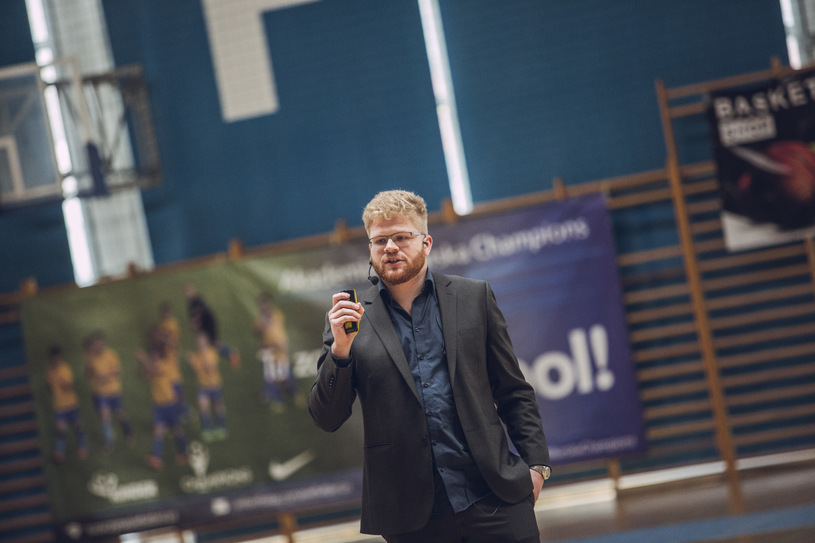 Martin Rafelt is Spielverlagerung-writer and co-owner since 2011, has published a book about Jürgen Klopp, is a freelance writer for Der Spiegel, has done analysis for Thomas Tuchel and worked for three years as an assistant coach at Hajduk Split (Under-19 and Hajduk B) and as the Head of Analysis and Tactical Planning at the Hajduk Academy.
He gave lectures at the Belgian and the Dutch FAs, works with professional players in individual analysis and as a tactical consultant for clubs. On Spox and Transfermarkt there can be found interviews.
Dates:
in English:
July 10th (Sunday), from 15:00 GMT fully booked
July 16th (Saturday), from 10:00 GMT fully booked
July 29th (Friday), from 19:00 GMT fully booked
August 18th (Thursday), from 19:00 GMT fully booked
August 24th (Wednesday), from 13:00 GMT fully booked
September 3rd (Saturday), from 9:00 GMT fully booked
September 25th (Sunday), from 17:00 GMT fully booked
New dates:
September 17th (Saturday), 9:00 GMT
November 7th (Monday), 15:00 GMT
November 11th (Friday), 18:00 GMT
To avoid misunderstandings: The whole seminar with all of its 3 parts will take place at each date. You have to participate only in one date, not all three.
in German:
see Spielverlagerung.de
All dates are limited to 20 participants.
Costs and Sign up:
The costs will be 30€ per person and cover the participation in the 4-hour-seminar, the open discussion afterwards and a digital certificate.
To sign up, just send an informal mail with your name and the prefered date to [email protected].
If there are multiple dates possible for you, please name them all, so we can balance the number of participants between the events.
If you want to, we'd be also happy to read a short introduction of yourself and perhaps some questions or topics you'd be interested in. We don't only want to present information but also get into exchange with each other.
Further communication will happen via mail.
We're looking forward to everyone being interested!