Guardiola's Flawless Tactics Stops Arsenal once again
Arsenal have had a terrible time against Pep Guardiola's Manchester City side in the Premier League. Since Pep took charge of the Citizens, the Gunners have failed to beat them in the league, while conceding 22 goals in 9 games spanning since the start of the 2016/2017 season. This Sunday was no different as Raheem Sterling scored after two minutes from a header (no, I don't know either).
From the start, I didn't think Arsenal lined up particularly well in their 4–2–3–1, normally this formation suits well but the inclusion of Mohammed Elneny as a pivot with Granit Xhaka, as well as Nicolas Pepe on the wing, suggested that Arsenal would be seeing a lot of out of possession play and would try and counter when appropriate. The only thing is, this hasn't been very effective in chance creation in the past and more importantly, against an in-form City side, I didn't think it was clever to let them have a lot of the ball with a back 4 rather than a back 3/5 (as seen in last year's win over them in the FA Cup).
Manchester City, who have been a thing of beauty against nearly every team recently, created their free-flowing structures out of a 4–1–4–1, showing all possible positional-play movement patterns available.
Dynamic Space Occupation
One of City's recent tactical success stories is their re-invented fluidity, Guardiola's main principle was to always occupy the wing-zones, half-spaces and centre areas of the pitch following the well-known positional play rules. He is still following them, but added a layer known as Dynamic Space Occupation; the main idea behind this is that one player drops out of a given space which is then occupied by another player who is also vacating a space they previously occupied and so forth. On top of this, against Arsenal, there was no order to pin back the opponents centre backs, which gave them a numerical advantage in addition to City rotating between zones.
Inverting Is The Key
What also played to their advantage away at the Emirates was the tactic from Guardiola and his coaches of inverting positions at any given time, e.g. Cancelo was used as an inverted wing-back, John Stones as a wide centre back, Kevin De Bruyne dropping onto the wings, Sterling cutting inside and Aleksandr Zinchenko as well as Fernandinho balancing the movements by connecting passing options. Zinchenko could stay in the wide position as well as staying low to help City's build up play, or even drop into the half-space.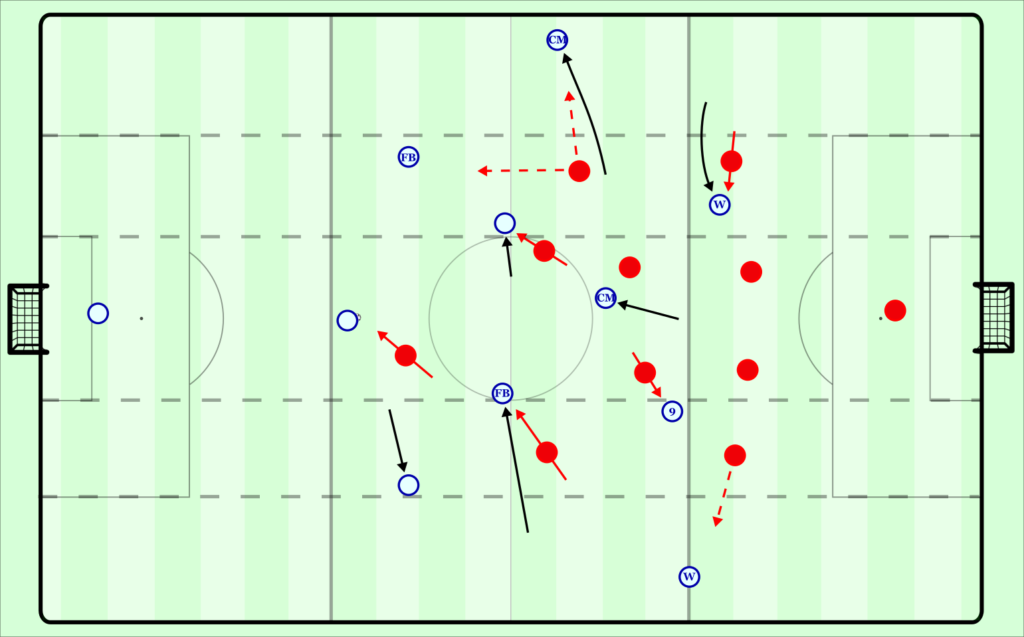 Deep Half-Space Runs
City's smart occupation of the half-spaces gave them an advantage allowing them to attack the space behind the defensive line by the run starting before Arsenal's back 4, opposing the classic way of starting the run from their opponents' defensive line. That way the player who is running deep has an advantage in both speed and movement compared to the centre backs trying to track them down. While making this run, the centre back is slowed down by having to turn to follow the movement.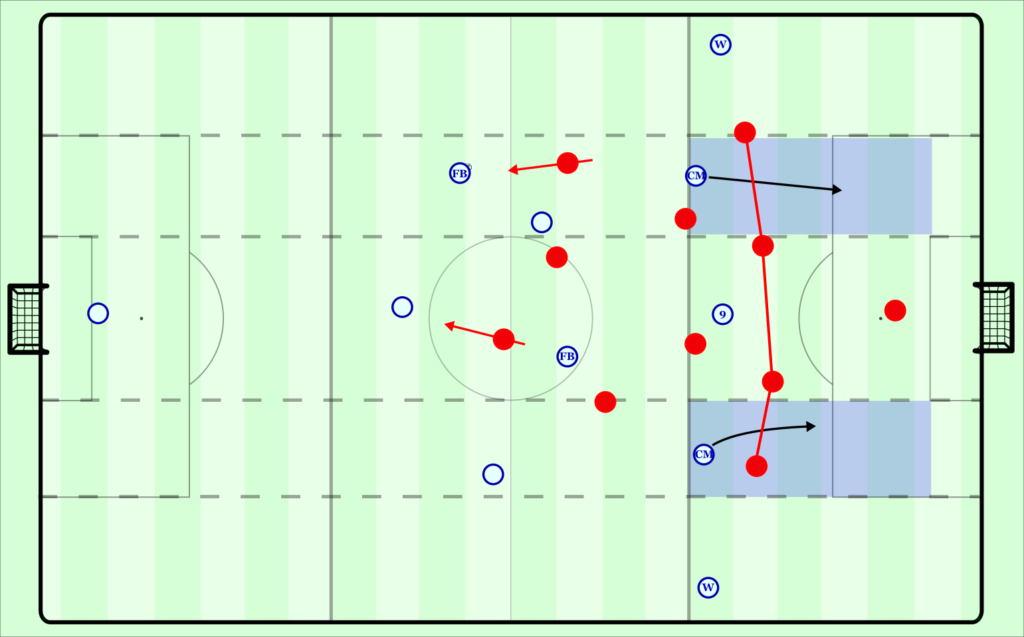 Defending in a deep block
One of the other main reasons for Pep Guardiola's recent strong form is City's ability to defend in a tight and low block by dropping into a 4–5–1 by stopping line-breaking passes as well as being the players being close to each other, which easily trapped Arsenal's player e.g. Sterling following wing movement by their full backs. Even though Arsenal looked more comfortable in possession later in the game, they couldn't create much due to this structure.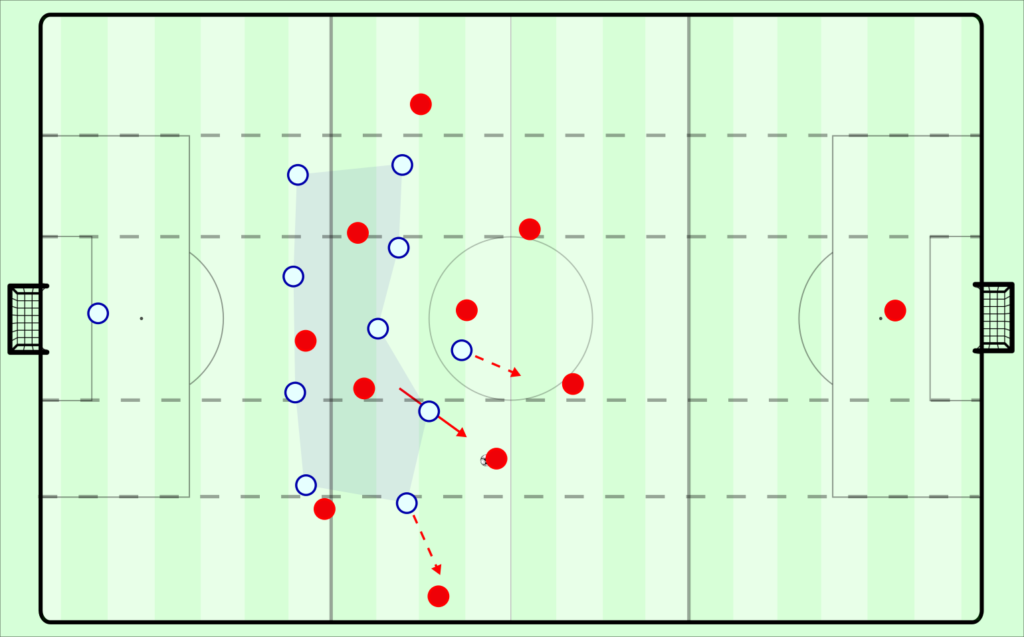 Why did Arsenal struggle? Well, Man City's use of inverting positions makes it incredibly hard to defend and keep a defensive structure, as every player gets drawn out of position allowing City to move freely around the pitch and almost every time they could get into positions behind any defensive player. If Mikel Arteta had his side defending in a back 3, it would've been easier to track down the visitor's half-space runs as well as switch in between marked players.
Written by Jasmine Baba