A Goalkeeper's Perspective: An Interview with Mirza Harambasic
The last line of defense and the beginning of attacks – goalkeepers are integral pieces of all successful teams, if not overlooked. To gain insight into a quite misunderstood position and their training methodology, we interview Mirza Harambasic, a goalkeeper coach for the academy of MLS' Real Salt Lake.
AR: Can you provide a brief background about yourself?
Mirza Harambasic (MH): I'm originally from Prijedor, Bosnia and Herezgovina where I spent a few months as a child, before moving to Austria because of the war that was going on. Then my family moved to the United States where I have spent the majority of my life, eventually settling in Grand Rapids, Michigan. Michigan is where I played all my youth football and eventually played in college for a small school. Afterwards, I was unsuccessful in trying to establish a playing career in Germany, Bosnia and the USA, so I moved into coaching, at first with my local club.
Then I moved to Connecticut to work for the University of Hartford and a local academy team, where I spent three years, before moving to Salt Lake City, Utah to become the Academy Goalkeeping Director for Real Salt Lake in the MLS, where I've been working for just over a year now.
AR: What is a typical day like for you on the training ground?
MH: We usually arrive in the office around 6:15-6:30 AM for a 7:30 AM training session, which will finish at around 9 AM. The players will then get breakfast and get ready for school since we are a residential academy, but afterwards I will help out, observe, or sometimes run the goalkeeper session for either the first team or the reserve team. Once that is finished, I will either cut up the training video for my goalkeepers or begin preparations for an afternoon session which would start at 4 pm and end around 6.
AR: Do you have a philosophy about how you train your keepers? What is it based on?
MH: Throughout my coaching career I have always aimed to take inspiration from other coaching styles or session structures, particularly within my goalkeeping sessions. The most important thing for me as a goalkeeper coach is replicating game like situations so they are comfortable handling those instances in a match.
Recently, a session structure I have begun adapting in my own work I encountered on a course with the DFB through their goalkeeper director Marc Ziegler. He developed his own methodology called WASIC.
W – Warm Up
A – Analytical
S – Situational
I – Integration
C – Cool Down
Their focus is analyze issues that come in previous matches or consistent issues that goalkeepers are having in training, structure the session so that the goalkeepers see the problem in the warmup. Then in the analytical phase, you can address and fix the technical components of each player. Once you get into the integration phase, you're starting to incorporate the back four, or attacking players, and adjust to each of the situations.
To help guide our session planning, we break down the game into three areas (from a goalkeeping perspective). First there is goal defense, which involves shot stopping, 1v1 situations, long distance shots, etc. There is room defense, essentially encompassing handling crosses or cutbacks, and offensive play, in which our main focuses are build up play and throwing as a means of starting attacks. So if you were doing a session on room defense and working on defending cutbacks, your analytical phase mainly addresses the movements in goal, positioning on where to get set depending on where the service is coming from. For the situational phase, you are now providing focus and detail to pick up cues and spot runs in the penalty area. So this allows the goalkeeper is working on not just working on running to a spot, but responding to a visual cue and then moving to the correct area. Then in the integration phase, they start to incorporate a back four, and how you would adjust your positioning depending on the positioning of your teammates, the opponents making runs, and the location of the cutback itself.
AR: How does training field players and goalkeepers differ in their objectives and session designs (which you just briefly touched upon just now)?
MH: So for me, the amount of detail I can go into, particularly on the technical side with each individual goalkeeper, is a lot higher than what you can do in a team setting based purely on the numbers you are working with and the number of interactions you are working with as well. Marginal technical improvements in nitty-gritty details have such a huge impact on the outcome of a situation that you're able to focus on those so much because I have between 2 to 6 goalkeepers in a given session, which simply cannot take place within a team setting.
As an example, there's been a big shift in blocking technique and how goalkeepers approach 1v1 situations and I find that fascinating as there are never two situations that are exactly the same as you have to take into account the speed of the ball, how far the striker is from his initial touch, there may be defenders in the play, how the striker wants to finish. Depending on these situations, different techniques are called upon for the goalkeepers. In my environment, I am able to break down all of these situations and paint a picture as to when to use each technique and why based on distance from the striker, how quickly one can close down space, or if you cannot close the space positionally, any adjustments you can make to react to the shot.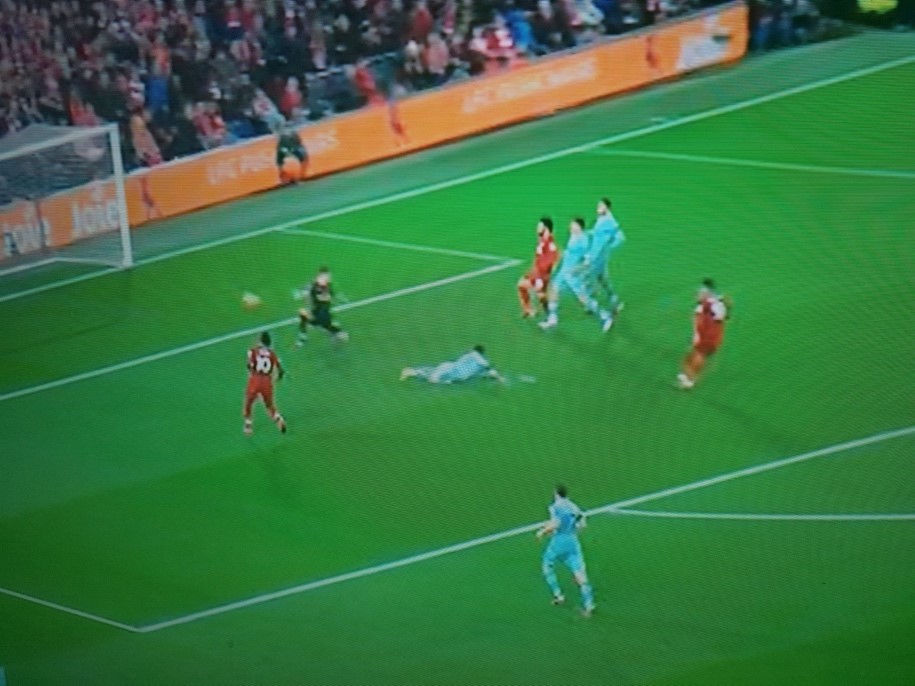 So when it comes to my session structure, my early phases can be a lot more focused on technique so when we go into decision making portions, I do not have to rehash the points I made earlier.
AR: From my understanding, the stimuli surrounding specifically training goalkeepers is much different to training field players. How do you balance both technical repetitions that you deem as so important and match realism in the exercises you plan?
MH: Given the technical focus of the warmup and analytical phases of my sessions, it is not game like. The shots are announced, the goalkeepers know what kind of service is coming, they know what technique to use, but this is done so the players know the technical task that is called upon.
On a day where we are working on diving for instance, a goalkeeper that is struggling with his set position being too wide or not pushing off of his front leg, I will put different restrictions on the exercise in order to make sure that the goalkeepers are focusing on the small, specific technical detail. This means they know where to step, how to step, and where the shot is coming from so they have to focus on one factor at time and that step-push needed to make the save, rather than the conditions around the shot in the first place.
As we progress into adding more numbers in our exercises (4-6 goalkeepers), then I am able to replicate specific situations and apply the correct save given the repetitions we worked on earlier. However now, he needs to take into account positioning, distance to the striker, and the ideally, technical aspect becomes more natural over the course of the training session.
AR: What makes a save a correct save if the shot ends up out of the net?
MH: The most important thing without a doubt is to make a save. So in one situation it may end up being a save. However, if there are continued technical issues and breakdowns, it may not be a save in the future. Therefore, we want to make sure they are making the correct technical decisions so there isn't a goal conceded because of a technical issues.
I'll provide an example: a goalkeeper that has a set position that is too wide and is unable to push off his front leg to make saves. In one moment, maybe he is able to adjust by bringing his front leg in and then push to make a save or move it out of the way. But in the future, depending on the speed and distance of a shot, the goalkeeper could not generate enough momentum to make the right save or be unable to stop the ball because he is diving backwards.
AR: So to summarize, all these technical adjustments are so the goalkeepers have the best chance to save a shot at any given moment in time?
MH: Yes.
AR: How do you incorporate decision making into your exercises in what can be quite repetitive, autonomous exercises that goalkeepers often do?
MH: A lot of the decision making is based on the topic of the day. Within say, 1v1 situations and close range finishing, there are so many different saves that you can execute just based on the stimuli from the striker such as the direction and weight of his touch. Due to the work done in prior stages of the session, the goalkeeper is able to adjust to a heavy touch and use a block technique since the distance will be shorter, or adjust positioning and have to spread and cover as much of the goal as I can if the striker's touch is closer to him. If the distance between myself and the striker is too far, now I need to find a good position rather than be stuck in a spot where I cannot react but also cover the space of the goal to make the save.
AR: When you go into a match setting, what are your main focuses in your observations for your keepers? When are you able to coach them?
MH: My main observations are primarily focused on being involved in the game, particularly keeping focus which can be a huge problem for many youth goalkeepers. My big thing is how the goalkeeper can stay engaged in the game to help the team be organized in transition moments or be involved in possession. During the run of the play, I will help coach during those situations and intervene as needed if I see that a goalkeeper isn't totally focused and not providing information to his teammates.
There is a shot stopping interaction if they concede a goal or make a great save, but these discussions usually take place at halftime and we talk through any observations that they are making about the opponents throughout the game, such as a winger that likes to cut inside, and how they can relay that information to their teammates to prevent shots from being taken on goal.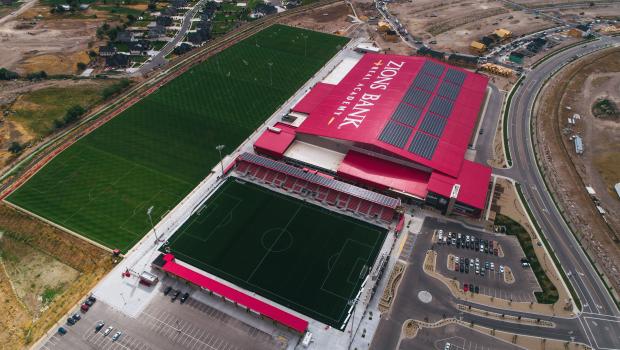 AR: From a communication standpoint from your goalkeepers, are you looking for your goalkeepers to echo the coach's thoughts and defensive structure and apply certain team principles, or are you looking for them to adapt to the conditions of the game and prevent shots through a sort of "live analysis"? In order to set out fires before they start?
MH: For me, the importance of using communication to eliminate any shot stopping situation is vital and being proactive is a huge asset in that respect. Having the goalkeepers continue to reinforce these principles of the coach and organize the team on the field is really important in that sense.
AR: For some teams, goalkeepers have very little technical save work because of how well their defense is organized or having a large portion of possession. What are some ways you train to keep goalkeepers focused for these sorts of occasions where they might not seem traditionally busy?
MH: That goes back to when the goalkeeper becomes involved in certain phases of play for situations such as stepping up their positioning. Being active in the build up as an outlet…
AR: Like say, Christian Titz' Hamburg team would have three chains involving the goalkeeper, or even in the way Ederson steps out of his goal area to provide options in build up…
MH: Exactly. It's not just generic in that we say, the ball is in the attacking half, you have to be outside your box. Okay, but outside your box where? Is it a central location, does your outside back have it? Are your center backs split? How is pressure being applied to the center backs? How can you provide cover in order to get it and create numerical superiority against the opponent and the nearby teammates and position yourself to be able to switch the point of attack.
Or, we have one goalkeeper that has fantastic range in his distribution. How can his positioning in the build up bait the opponent so we can break lines and start attacks quickly? But that goes back to the skillsets of each individual goalkeeper.
AR: So each approach in matches is heavily individualized based on the qualities of the goalkeeper rather than a consistent club or personal philosophy?
MH: Yes, heavily individualized.
AR: How much of your focus as a goalkeeper trainer is focused on their involved in attack, particularly the executions and decisions they make in build up near the penalty area? Is this territory of the head coach, yourself, or do you as a staff find common ground about what you coach?
MH: This is huge in our club philosophy, and this past year there has been a huge focus on playing through the thirds of the pitch. I integrate this into our goalkeeper sessions – how can we penetrate presses with one/two strikers? Or coming up with mechanisms to find passes into the 6 – how can we find bigger balls that break multiple lines of pressure. Rather than have differing points of view about this, the club philosophy makes it so myself and all of the coaches are on the same page about what to coach and when within all of our players, goalkeepers included.
With the ages I coach, I focus a lot on goalkeepers being able to hit longer balls to break that pressure and being able to read situations to come up with the best solution given their skill sets, as not every goalkeeper is capable of playing like Ederson.
AR: What are some ways goalkeeper training can be integrated alongside functional group training or team training that are often overlooked by most coaches, such as getting the more specific situations you mentioned earlier?
MH: I think being able to assess the player qualities of the teammates and how they weigh into the quality of each decision. Suppose I have a 6 that I cannot trust in possession a lot but my right sided center back is comfortable with both feet, I can play a variety of passes into him that I can't do with the 6. Or if I were to clip a ball into my 9 and have successful knockdowns often into the 10 or flicking it on into space. These situations and understanding are brought up and worked on only when the goalkeepers are training with the team or within small groups.
AR: Basically, assessing the quality of a goalkeeper decisions is not based entirely on the circumstances, but the player quality surrounding him.
MH: Absolutely.
AR: So sometimes, a "better" decision would be a lesser risk decision if it's a better player as opposed to perhaps an objectively "right" decision if a worse player was there, and understanding the nuance of each decision, and how they are compromising differences between each player.
MH: Yes.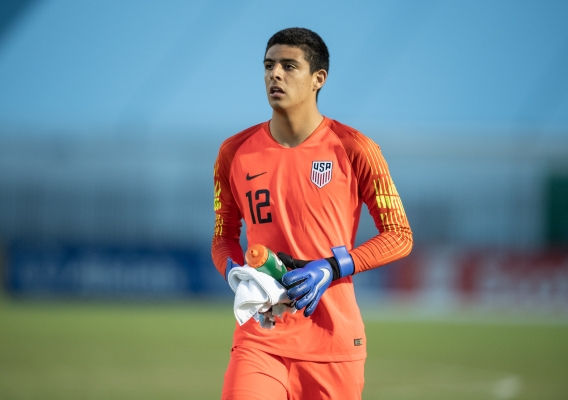 AR: In the context of being in a professional environment, considering a goalkeeper coach can be an isolated role at times, what are the ideal things you would wish to have input on or are overlooked in most professional settings? Considering workplace and staff cohesion is quite important to success, and just because goalkeeper training can be separate at times, shouldn't necessarily mean the staff members are as well.
MH: Defending in and around the penalty area to me is crucial, and mainly I mean that there are a lot of coaches who speak in generalities such as "ball is in the six, goalkeeper should get it", "Can't get beat near post", rather than understanding the variables that impact the decision making of each goalkeeper for positioning and whether to pursue a ball or not. If goalkeeper coaches are more involved in situations like this, more coaches would be educated in these sorts of matters and give better coaching points to the whole team and not speak in clichés.
AR: You're suggesting that there should be collaboration between head coaches and goalkeeper coaches for penalty area defending because the objectives are the same, and therefore should be clarification throughout the staff as to what and how we are looking to defend in such situations?
MH: That would be fantastic.
AR: For coaches that don't know much about goalkeeping or situations that may not have a specialized goalkeeper coach, what are the easiest things for them to teach and correct in their goalkeepers?
MH: Especially now, a goalkeeper has to be a student of the game and understand team functions and player responsibilities of each guy on the pitch. Obviously, a head coach can communicate that very well with the goalkeeper. Like I said earlier, the focus is to eliminate any issues and shot stopping interventions before they happen. So if a coach can communicate with their goalkeeper about these things and that goalkeeper is able to absorb these details, coaches won't have to address details about how to claim a cross or positioning.
AR: What aspects & considerations about developing goalkeepers do youth coaches often ignore in training and matches?
MH: My worry nowadays is the Instagram culture, and at times a lot of goalkeeper coaches are making sexy videos that are a minute long and goalkeepers are jumping over ropes and making saves with frisbees or cones, this or that to get an awe-factor. Yet, they are really ignoring the technical issues that are super important at younger ages such as catching shape, hand position, set position, handling, and ball striking techniques that are simple to coach and reinforce, but are ignored in favor of looking better.
AR: Do you think coach's desires for results at the youth level can have negative long term consequences on goalkeeper development?
MH: Of course.
AR: How so?
MH: One of the common things I see now is the distribution part. At U12 games, the coaches are so worried about goalkeepers not being able to hit balls a certain distance, and thus not allowing them to take goal kicks. All of a sudden, a goalkeeper is 15, has barely taken a goal kick, and now can't handle that part of the game. If a 12 year old does not have the strength to take these kicks, the goalkeeper coach then has to find other ways of getting out of these situations so the goalkeeper is at least comfortable in these moments. By the way, the new goal kick rule is a huge asset in this sense as well.
AR: In terms of handling risk as a goalkeeper, many coaches have a general risk aversion to their goalkeepers in possession. With younger goalkeepers when they fail (and thus concede goals), how do you frame clear and obvious errors within build up in the context of their development?
MH: Goalkeepers can get in trouble overplaying as well, but I think it is important for younger ages to start teaching goalkeepers situations and how to evaluate the next options when under pressure. There is a big element of comfort in this as well. The more you replicate these pressures in training, the more comfortable younger goalkeepers will be when they face these instances in a match.
AR: Are you suggesting that a lot of goalkeeper mistakes in build up (at younger ages) are because it is a new situation that has not been encountered yet?
MH: Exactly. And especially at the younger ages (below U12), their main focus when they get a ball back is to look down at the ball and make sure it is secured at their foot, and not processing the stimuli in front of them to inform their next choice. Just by giving them a few scenarios, and presenting what one or two outlets are for instances of pressure, now they are more comfortable so in a game, they will this guy coming and know that they will have two options available to play the next pass.
AR: What do you look for when evaluating a keeper for the first time?
MH: I think this is very dependent on the age. For my environment, if I was bringing in a brand new U15 goalkeeper, I would want someone who is really passionate about getting better as a goalkeeper, fearless, adamant about not conceding goals, physically able to cover the goal, penalty area, and beyond, and very coachable, which you can pick out in a trial. Another important factor is how comfortable a goalkeeper is playing with their feet. With younger players, they may not have the physical strength for some of the passes they want to play, but we search for players who possess good technique and are fearless in terms of getting on the ball in the first place. All of this on top of a certain base technical proficiency at the position that will be improved on over time, but they must be good enough to be considered for my environment.
AR: For younger goalkeepers, what cues indicate that a prospect may have high potential?
MH: The way they handle mistakes for me is a key differentiating factor. With top goalkeepers in the world, they have a clear presence and personality within their team and often are not impacted by conceding goals in terms of their behavior. Manuel Neuer is a fantastic example of this and how he rushes the ball out of his net and carries on with his game. For younger players, if a younger goalkeeper has that confidence in his ability, and is still communicating and carrying himself well, that shows he has a strong mindset and is focused on improving.
For other goalkeepers that mess up and clap their hands after they drop a ball, swear, put their head down, or have their play decline when they make a mistake, that worries me because you have to spend a lot of time building up that goalkeeper.
AR: What are current trends about goalkeeper skill sets that you see at the top level? Do you picture any changes soon?
MH: The biggest trend right now is how certain coaches want 1v1 situations handled. Block, to not block; to spread, to not spread. That's been a big hot button issue the past few years depending on who you talk to. Some goalkeeper coaches hate it because younger goalkeepers are less willing to be brave and attack striker at his feet and eliminate a situation before it ever happens because they're opting to block too early, which I think they have a point.
You will see goalkeepers, slow down and get into the blocking shape and strikers then are easily able to chip them or dribble around them when the situation could have ended by the goalkeeper sliding through to win the ball. Some goalkeeper coaches are also against the spread technique because goalkeepers will not execute it correctly or at the wrong time and be beat through their legs, where those goalkeeper coaches would prefer the goalkeeper just to stand there and react. Again, there is no blanket correct answer. It is always dependent on your goalkeeper and the specific situation he is encountering.
With the trends in the game, I think it is really important to teach these techniques because in the game, the goalkeeper is going to be called upon to use these techniques. For a goalkeeper coach to not address these in training is irresponsible, as the game constantly changes and the goalkeeper position has to evolve as well.
For instance, obviously catching balls clean is really important to the position. But, with the speed of play, the quality of play, pitches, and the balls that are used today, sometimes it's very difficult for goalkeepers to cleanly hold balls. Buffon prior to the 2006 World Cup was asked about how he was going to handle the new TeamGeist balls and he just stated that he was not going to, rather parry them into safe locations and not worry about trying to hold the ball. So it's important for goalkeepers to be able to adapt to whatever comes, such as the new rule regarding goal kicks, which is still in its early stages though and something goalkeeper coaches around the world are going to have to adjust to in the coming years as we figure out the consequences of this shift.
AR: Thank you very much for your time, Mirza.
MH: Thank you for having me.
Mirza's Youtube Channel showing his sessions can be found here:
https://www.youtube.com/user/abcdefghi230