Potential Strategic Consequences of Introducing Video Assistant Referees (VAR) in Top Level Professional Football Coaching
We discuss the potential strategic impacts of VAR on both player and coaching behavior in top level competition.
Author's Note: This paper is adapted from a term paper of a seminar I recently completed as part of my university studies. The course dealt with several sociological aspects of sport, and given the topic's relevance to future developments of the game, I found it fitting for Spielverlagerung. Special thanks to Professor John Alcorn for permission to examine this topic.
Throughout the sport's roughly 150 year history, football has undergone a series of changes that have shifted how the game is played. From the introduction of the offside rule, allowing substitutions, or the elimination of the backpass to the goalkeeper, these modifications have changed the player actions and behaviors at all levels. The latest change in refereeing and rule enforcement has not come without controversy. The addition of Video Assistant Referees (VAR), brought to prominence through its use in the latest World Cups for both men and women and the knockout stages of the Champions League, appears to be one of the next notable changes to the way football is played.
However, unlike the other rule changes, VAR will only be implemented at the professional levels and is due to be used in top, wealthier leagues around the world, if they have not begun using the tool already. As within all games, slight adjustments to the rules or even the way that the rules are enforced impact the actions of the players and managers. The addition of VAR will lead to a handful of changes from both coaches and players in the top professional level, particularly with information transmission, coaching interventions, and player actions in the final third of play.
VAR's Usage and Similar Coaching Precedents
In the present format that VAR is used and the timing that video review takes, it permits a set up in which coaches can relay information to players in a more cohesive, and timely situation. As of right now, VAR can be called upon to deal with the following four moments: review of goals (and whether they should be allowed or not), awarding penalty kicks, direct red card incidents, and mistaken identity (Video Assistant Referees "VAR", 2019). Between these, the median time for a review is roughly sixty seconds (International Football Association Board, 2018).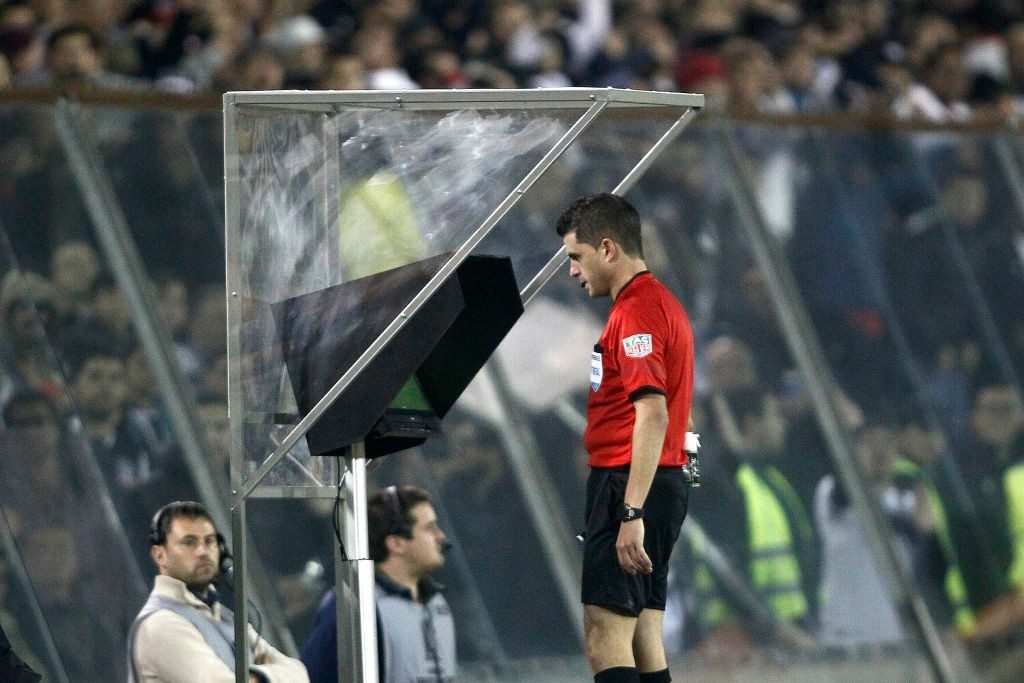 In a sport with no timeouts, no commercial breaks, and few lengthy natural stoppages, these sixty seconds for coaches and players are valuable tools to be able to pass along information about trends in the match, coaching points, or adjustments that need to be made in a given situation. Some opponents of VAR, most notably former FIFA President Sepp Blatter, hold the belief that this invention of the referees disturbs the natural flow of the game, stating "the nature of football (its fluidity and rhythm) would be adversely affected with the use of GLT" (Ryall, 2012).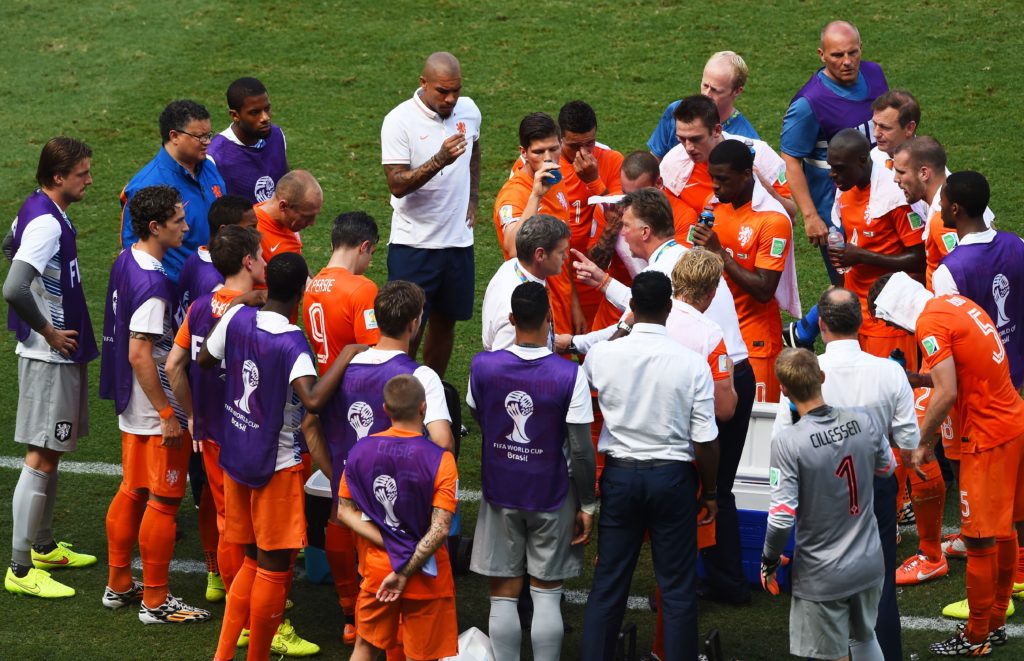 Recent rules changes to the game have had a similar disruption to the rhythm and flow of football that Blatter laments. Prior to the 2014 World Cup, the Brazilian government mandated FIFA implement water breaks halfway through each half in matches played above 32 degrees Celsius (90 degrees Fahrenheit) to protect players from heat stroke and dehydration. Sensing an opportunity, Netherlands manager Louis van Gaal used this opportunity to give orders to his players in a tense match against Mexico, which eventually tilted the match in their favor and ensured progression to the quarterfinals (Lowe, 2014).
"We had more of the ball after the first tactical change but no goals. And then it was during the cooling break that I started with the plan B, I knew we would have a cooling break and by the way, we worked on this. I could talk to them about this [then]."


Louis van Gaal, 2014
In the same token that basketball and American football coaches use timeouts to outline team proceedings in important stages of the match, or that van Gaal used water breaks to instruct his team, VAR reviews gives coaches the opportunity to have a similar effect on the game, during moments that have match changing consequences.
VAR Reviews and Tactical Adjustments
In the event of VAR reviews for goal decisions and red card decisions, coaches can use the moments during reviews to have multiple plans in case outcomes go or oppose their way, and be able to discuss with teams about any modifications more in depth than in the traditional setting. To illustrate this, two hypothetical situations will be shown, one for goal decisions and the other for red cards.
First, suppose a situation in a Champions League Final between Team A and Team B, tied 1-1 in the 85th minute. Both teams still have a substitution to spare, waiting for the right time to put in their final shot at affecting the match. Suddenly, Team A appear to have scored a goal that would put them in the lead with about five minutes to spare. The referee has been notified that the goal may be offside and subsequently will have the video assistant take a look.
During that time, the managers for each team call all their players over. The physiotherapy staff hands players their water and each manager takes a moment to discuss with their team briefly how the team structure will change if the goal is allowed. Team B will aim to bring on an attacking substitution, altering their team shape and taking off a defender in the process – only if the goal goes through. For Team A, they hope to add in another defender and adapt a more defensive approach to put themselves in the best position they can to secure the win if the goal stands. Either way, each team has players beginning to warm-up, and this hectic situation is implemented more smoothly because of the break afforded by the referee check. It buys coaches and teams time, which becomes a premium as the stakes get higher.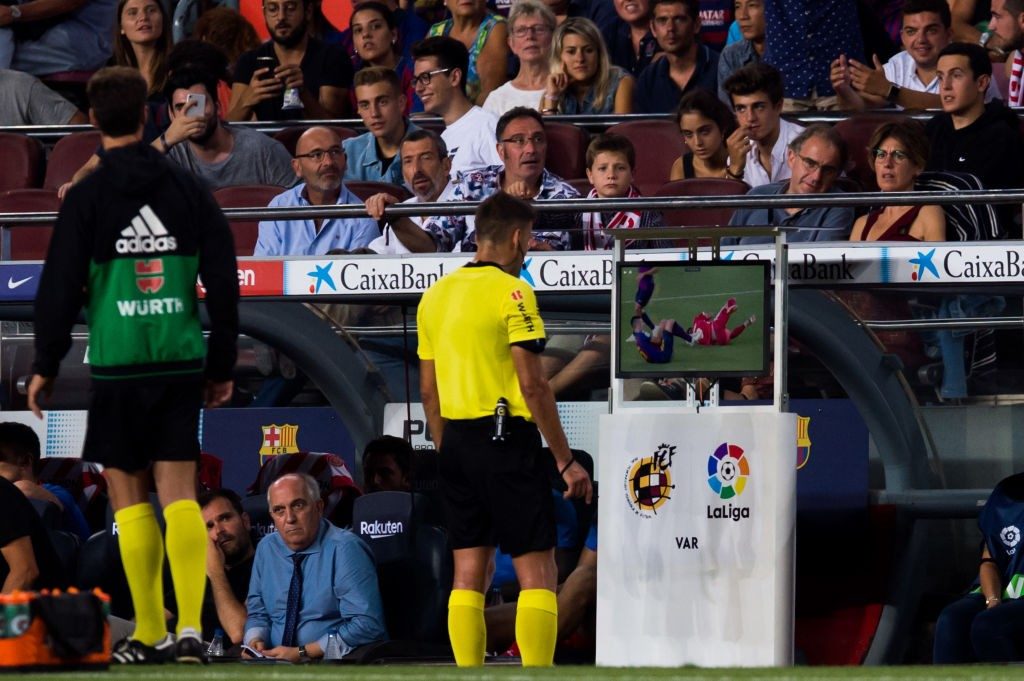 Suppose rather than a close offside goal, there was an off-ball situation being reviewed for a red card involving a player on Team A. In the instance of a red card decision, the changes that each team would look to make would differ, aimed at either self-preservation or taking advantage of their man-up situation (if the red card is given). In either way, the breaks that VAR review provide an improved context for coaches to give instructions.
Presently, many major structural or strategic changes are done in odd ways. It is common for coaches to speak to one player (typically a captain) to tell them that the team is changing formation, who then relays the information to the remaining players. These shifts are often pre-coached, so players will be able to understand their roles if they have been revised. However, this is not always the case, since coaches can devise adjustments not discussed in advance, leading to players sometimes demonstrating confusion in these moments. Some football managers resort to more unorthodox measures to indicate that something needs to get done, such as writing notes for players to pass on to other players – which can be misinterpreted and cloudy in its delivery, or signaling to their players through hand movements and expecting their players to understand (Dracott, 2018).
With VAR breaks, this confusion among players and the interpretation of instructions can be greatly diminished. By being able to gather all their players at once, thoroughly explain their shift in strategies and structures, and checking for understanding, the communication between players and coaches greatly improves. If time allows, coaches will even be able to answer clarifying questions from players as well, ensuring that the information is properly received.
In addition, the communication barriers between coaches and players that exist during the game, such as distance, volume of the fans, and the speed of the game (time moving to a players next action) are greatly diminished. This will greatly improve the quality of implementation of tactical shifts in the match, if the manager opts to make any in the first place.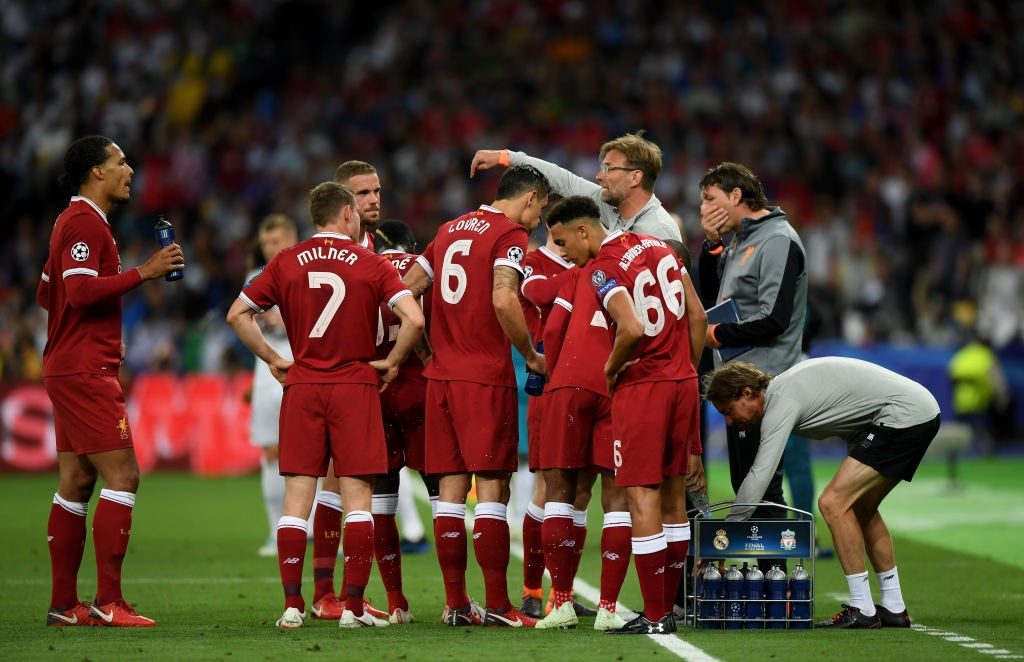 With improved implementation, greater pressure falls not only on the coaches to make appropriate tactical changes in a match, but also onto the opposing team and players to be able to respond and come with a solution to the new situation. Games can often be described as "chess matches" in a cliche way for highly methodical and complex tactics from both teams. With VAR reviews applied, coaches will be hoping to exploit these moments in time to put their pieces in the best place to succeed, and create tactically dynamic matches, similar to a real chess match.
VAR Reviews and Penalty Kick Information: Complicating Game Theory
While reviewed goal decisions and red cards offer large changes to the game that coaches need to respond to, the situation of penalty kick reviews complicates it as well. In addition to the team adjustments that may have to be made after a penalty is awarded, there is the actual kick itself where the time of a VAR review could be informative for the players involved.
Penalty kicks have long been of interest to economists from a game theory point of view. Penalty kicks to economists offer a perfect example of a mixed strategy game, or a game in which the players have differing probabilities assigned to each choice that affects their outcome (Chiappori, Levitt, and Groseclose, 2002). From the perspective of the kicker, choosing a side can be based off a few things. This can include what foot they prefer, what side they think the goalkeeper is going, and other tendencies in their play. Goalkeepers are largely taught to either dive to one side, guess and be able to react to the high speed of their opponents' shots, respond to cues from the taker such as body posture prior to their shot, or are given information about a shooter's tendencies. 
In VAR review situations, coaches are able to remind and brief goalkeepers right before the penalty kick (if it is given) about what the habits of the opposing team's taker is. Using the same teams from the earlier example, if Team B conceded a penalty kick, their goalkeeper would be able to know, perhaps even see in video format, where Team A's taker put the ball in his most recent penalty kick attempts. Conversely, Team A's taker could be informed of any diving tendencies about the goalkeeper, if he prefers to go to one side, or if he jumps off of his line early.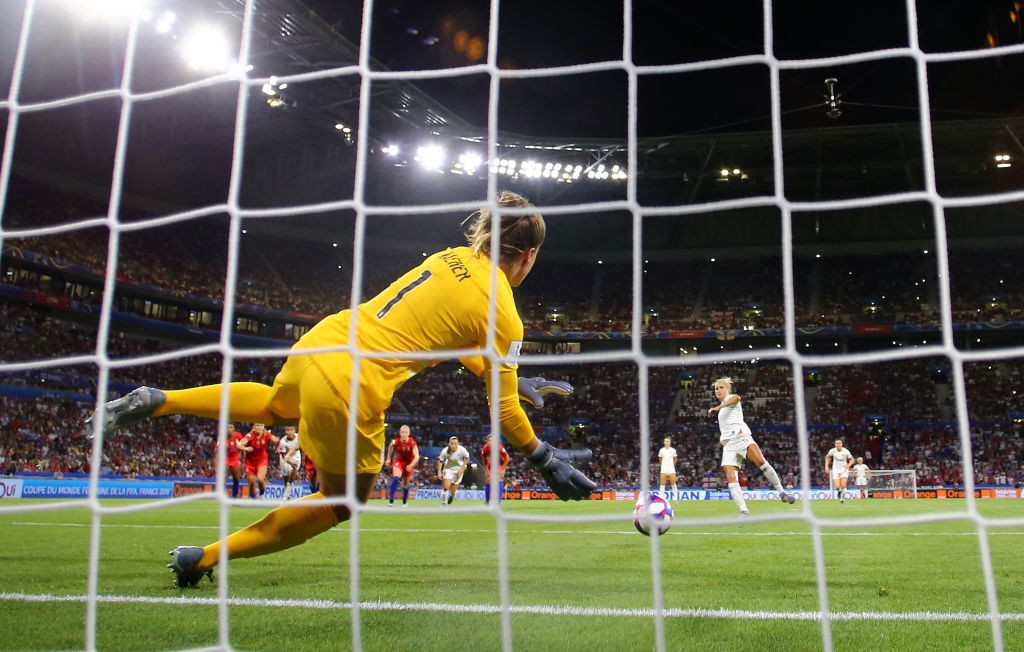 While the players are the ultimate decision makers in the end, it does make penalty kicks more of a game of imperfect information as well. If one party knows more information about the other's tendencies, mannerisms, and preferences than the other, they stand a high chance of getting their desired outcome. For takers, knowing goalkeeper where will dive increases the chances of them scoring. Goalkeepers having knowledge of where takers like to go guides them and increases their odds of saving a penalty kick.
While resembling a mixed strategy game, penalty kicks become more of an imperfect information game as well with the introduction of VAR. The party with the better knowledge skews the odds more in their favor, placing more emphasis on collecting useful information for the coaching staffs.
Attacking Strategies and Results from Officiating Norms of VAR
"Hand!?!"
While the penalty kicks themselves will fall under more scrutiny from coaches, how those penalty kicks are awarded will be subject to even greater scrutiny with the introduction of VAR. With the vague interpretation of the handling rule (commonly called handball), referees are constantly the topic of discussion about whether a given infraction was a handball or not. Debates are often arising about if the person was in a natural position, if the ball hit the hand or there was clear intent to block the ball, and if the distance the person was from the strike is even enough to react in time. These factors make calling that an incredibly nuanced task.
While video review will have several positive effects on ruling penalty kicks such as being able to detect simulation (diving) and being able to accurately locate if fouls are in the penalty area, players will always find ways to aim to deceive referees to try and win. With video assistant referees, when in tight (and possibly desperate) situations, players will resort to trying to win penalties to exploit the referees current methods of officiating.
This can come in multiple mechanisms, mostly centered around the interpretation of the handball rule. Players in dire situations will begin to take more long shots and perform more mid-range crosses – hoping, or even intending to hit the hands of an opponent to win a penalty kick. If the player cannot respond in time or is in a weird body contortion while it happens, a penalty kick may just be called. A recent example of this was PSG defender Presnel Kimpembe, the culprit behind the penalty kick that saw Manchester United complete their Champions League comeback this past March in the Round of 16, conceding this penalty in the last minute of stoppage time (Grez, 2019). While Dalot did not intend to strike Kimpembe's hand, future players may take inspiration from this moment.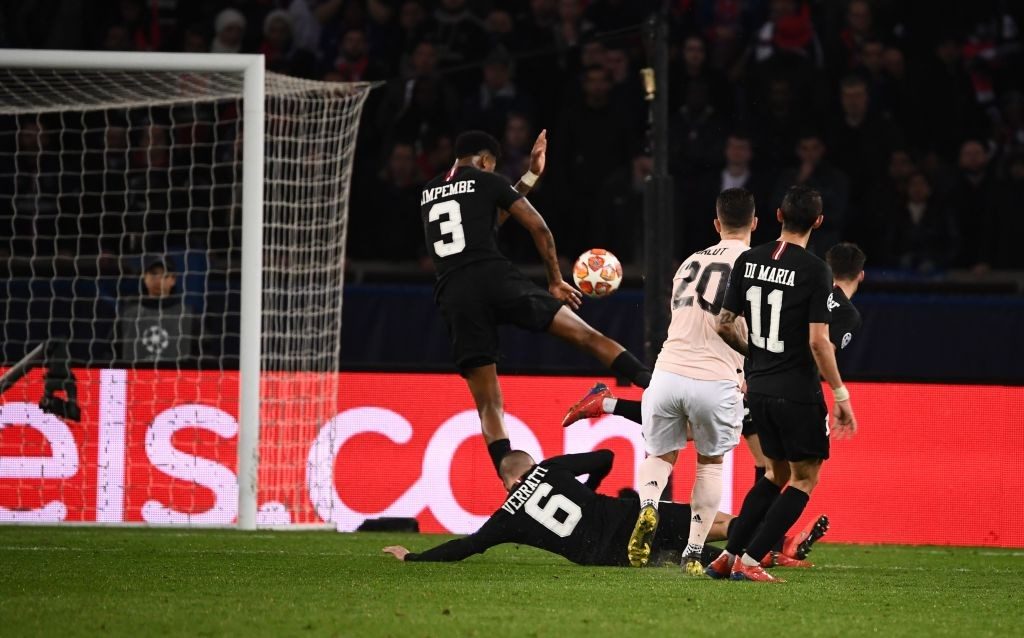 Marcus Rashford's penalty kick goal perhaps sets a precedent in terms of how teams will attack in the final minutes of close games, preferring chaotic football that exploits refereeing norms instead of cohesive team play. Unrelated to the handball rule, players who are trying to deceive referees will be under the onus to create their own fouls, or intentionally trip themselves over other players to give the appearance that they have been genuinely impeded. This maneuver has been prevalent for the last decade or so, but this dark art will have to be even more convincing with the advent of video review.
VAR yields a high level of controversy in terms of its usage in the first place. With players now in the position to capitalize on officiating shortcomings to benefit their team, more controversy appears to be in the pipeline, and the final minutes of matches are the cauldron in which players will inevitably gain from this.
"Play on – we'll check it later."
Another important consideration in player behavior is a byproduct of how referees are officiating the newest changes to VAR. The instruction at the moment for referees is to let play continue if there is a close offside decision, on the premise that the decision can later be checked for VAR. If the goal opportunity is missed, the play then gets called back for offside.
From an attacker's point of view, this increases the incentive to make early penetrative runs that take advantage of higher defensive lines or gaps between players. If the margins are close, play will continue, and perhaps get a goal out of it. The worst thing that happens is that the referees make the call for offside. This also extends to the pass itself. Passes that typically would not be played will now be considered, as the mechanism for review is now in place.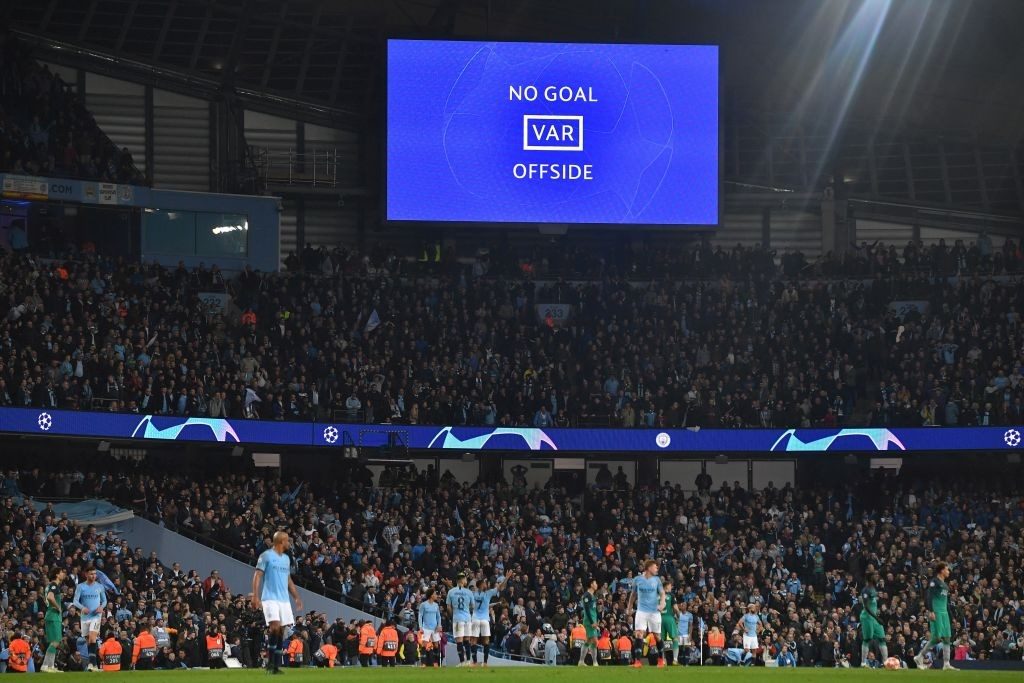 There are instances in which players are verbally hostile to each other about the timing of certain passes, with the runner being upset that a certain pass was not played earlier out of fear of being called offside. Situations like this will happen less commonly, as players have marginally more incentive to play passes or make runs that are remarkably tight when it comes to their timing relative to the offside line.
Yet the real impact of the policy is just that: marginal. The rewards for making the right decisions at the right time has not changed – just the accuracy and methods of refereeing the conditions that the game takes place in has.
Conclusion
Regardless of one's personal positions on having video aid match officiating, the implementation of VAR appears to be inevitable throughout the world's top leagues (provided they have the resources) because of its high success rate in getting calls correct. Due to this shift in the match environment, there are bound to be consequences on how coaches make decisions and players perform on the pitch. From a coaching perspective, those who are prepared can use the breaks in the game as a de facto "timeout", allowing their team to more efficiently implement changes that the coaches see fit since everyone can be addressed at once. Players can take more risks relative to the timing of their actions and have the "play on" policy make the final verdict rather than the refereeing trio.
In either case, these latest changes in football rules and officiating are ways to solve a problem that has encountered over many games. Consequently, behavior from both players and coaches will change as well, until the next set of problems arises.
Works Cited
Chiappori, P. A., Levitt, S., & Groseclose, T. (2002). Testing mixed-strategy equilibria when players are heterogeneous: The case of penalty kicks in soccer. American Economic Review, 92(4), 1138-1151.
Dracott, E. (2018). Nemanja Matic 'reveals' note passed to him by Jose Mourinho. Retrieved from https://www.independent.ie/world-news/and-finally/nemanja-matic-reveals-note-passed-to-him-by-jose-mourinho-36647393.html
Grez, M. (2019). PSG stunned by controversial last-gasp Manchester United penalty. Retrieved from https://www.cnn.com/2019/03/06/football/manchester-united-psg-porto-roma-champions-league-spt-intl/index.html
International Football Association Board. (2018). Information on the Video Assistant Referee (VAR) Experiment, incl. provisional findings [PDF file]. Retrieved from http://static-3eb8.kxcdn.com/documents/639/165902_220118_IFAB_Media_Package_ABM2017_all_media_FINAL.pdf
Lowe, S. (2014). World Cup 2014 talking points: Louis van Gaal makes most of water break | Guardian writers. Retrieved from https://www.theguardian.com/football/blog/2014/jun/30/world-cup-2014-talking-points-holland-mexico-greece-costa-rica
Ryall, Emily (2012): Are there any Good Arguments Against Goal-Line Technology?, Sport, Ethics and Philosophy, 6:4, 439-450
Video assistant referees (VAR). (2019). Retrieved from https://football-technology.fifa.com/en/media-tiles/video-assistant-referee-var/