Strategies to Maximize Performance and Recovery in Football
Football is a highly competitive and demanding sport that is typically played over a year-long season. Regardless of the competitive level (e.g. youth vs. professional), teams are scheduled to play up to 3 matches per week. This sometimes includes congested fixtures, doubleheader weekends and competitive tournaments where 3 matches may be played over a 4-day period. Over the long season, the coaching and support staff must consider many factors such as player availability (i.e. the number of players available to train/play), risk of injury associated with congested fixtures and multi-game tournaments, player status (e.g. recovery and freshness), and opponents. Furthermore, the demands of travel, sleep, and nutritional considerations are additional areas of consideration when competing throughout the year.
This article was written by Norbert Banoocy. He currently works as the Academy Sports Science and Fitness Coach at Atlanta United FC in the MLS.
In addition to prudent planning, the use of various technologies such as Global Positioning System (GPS), accelerometers, and heart rate monitors for the purpose of tracking and monitoring training and matches have become common practice in football. The information gathered from such technologies offers a unique advantage regarding more informed decision making for the purposes of designing/modifying training sessions and gaining deeper insights into the specific physical and physiological demands placed on the players throughout the training sessions and matches. However, further considerations need to be given to other modalities available that could potentially help maximize performance and enhance the recovery of the players.
In this presentation, various topics such as recovery strategies, nutritional strategies, sleep, travel management, and strategies surrounding match-day are discussed. The objective of this presentation is to provide better insights into various practical methods practitioners can utilize to help enhance recovery and optimize performance through the competitive period. This presentation is in reference to the scientific literature and best-practices available in the field.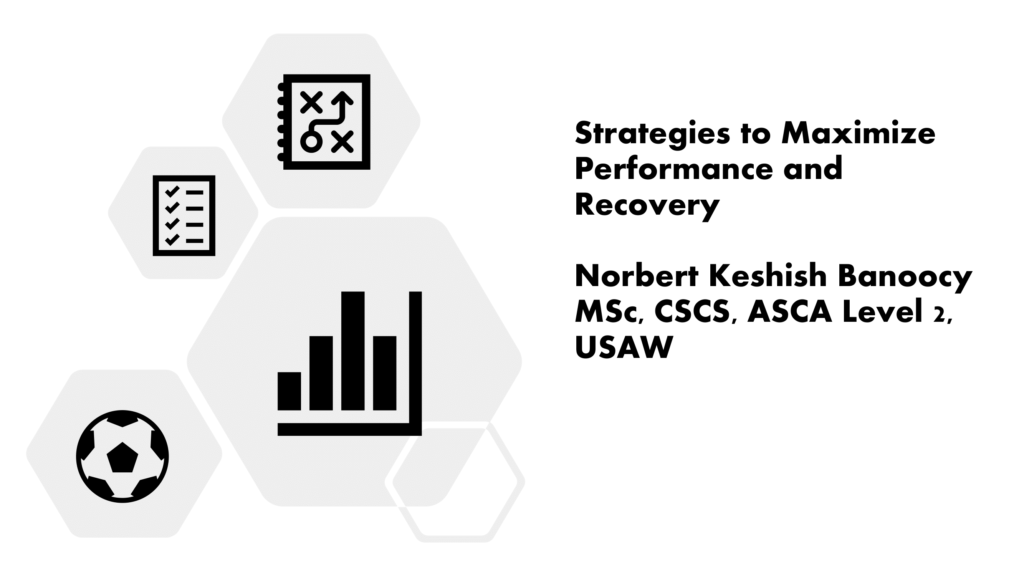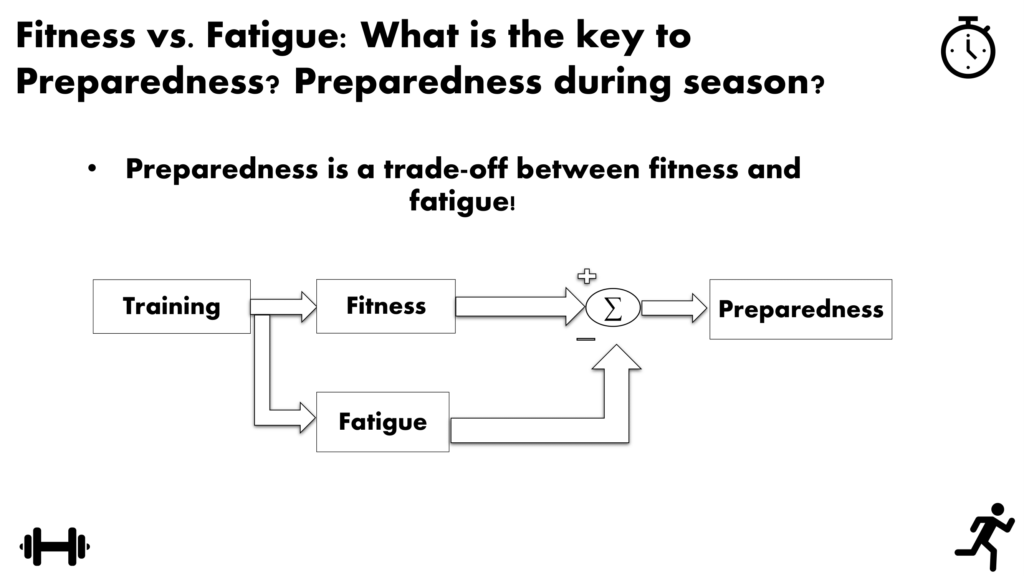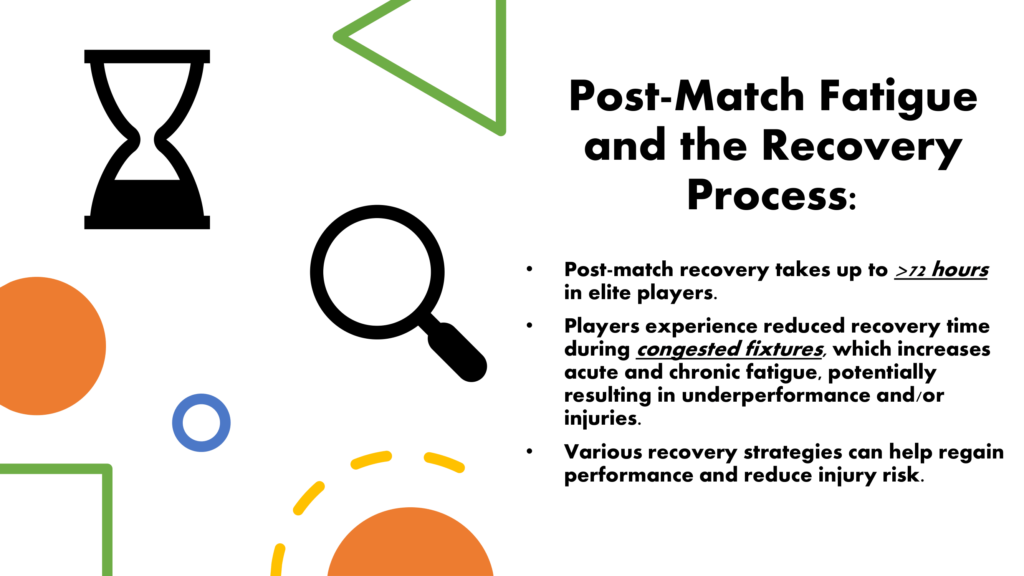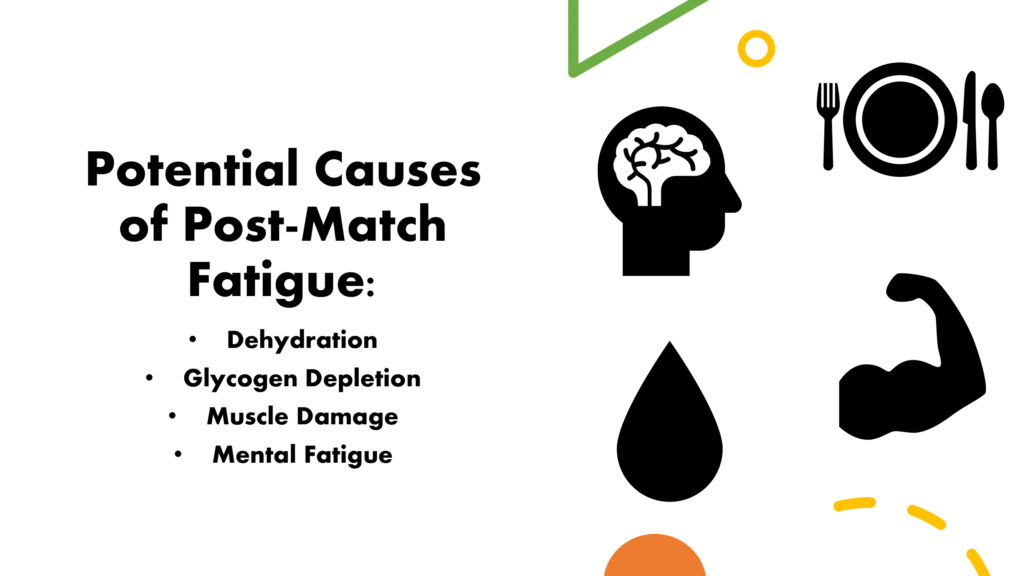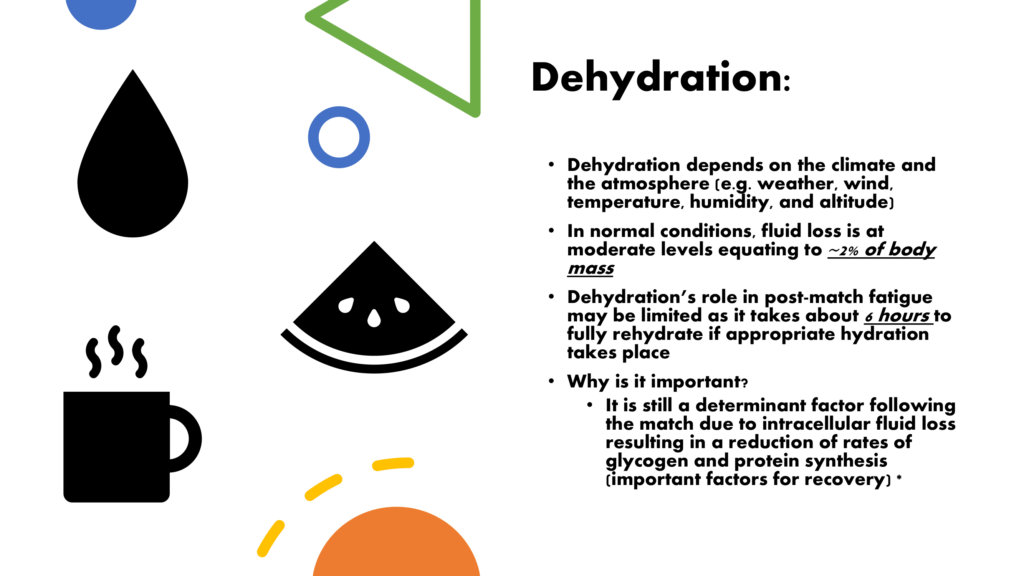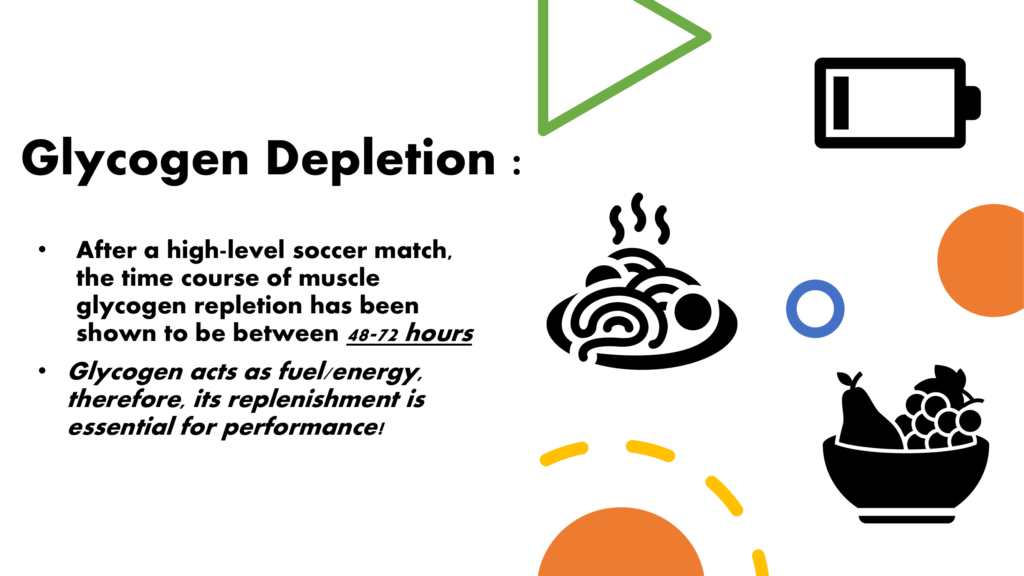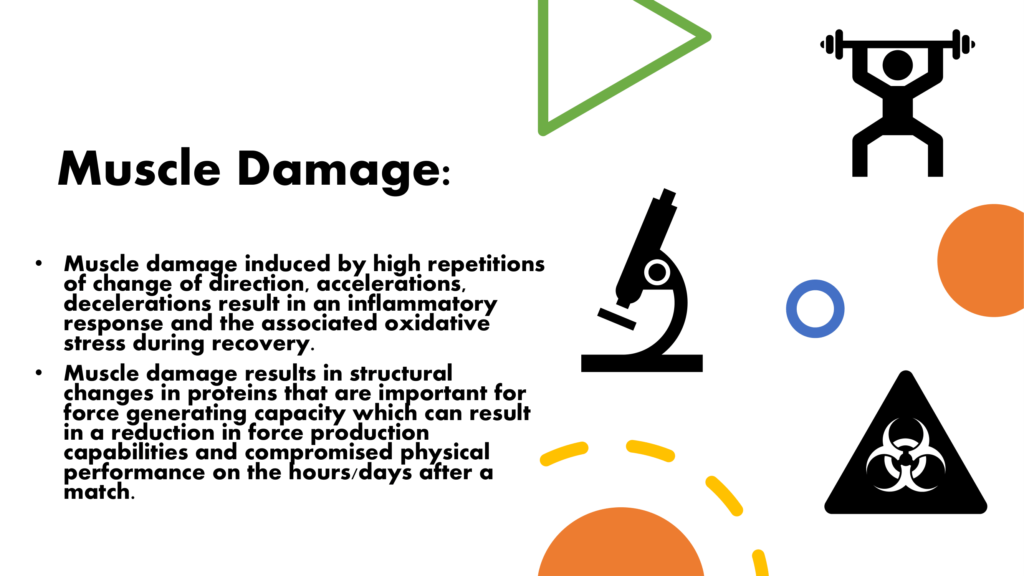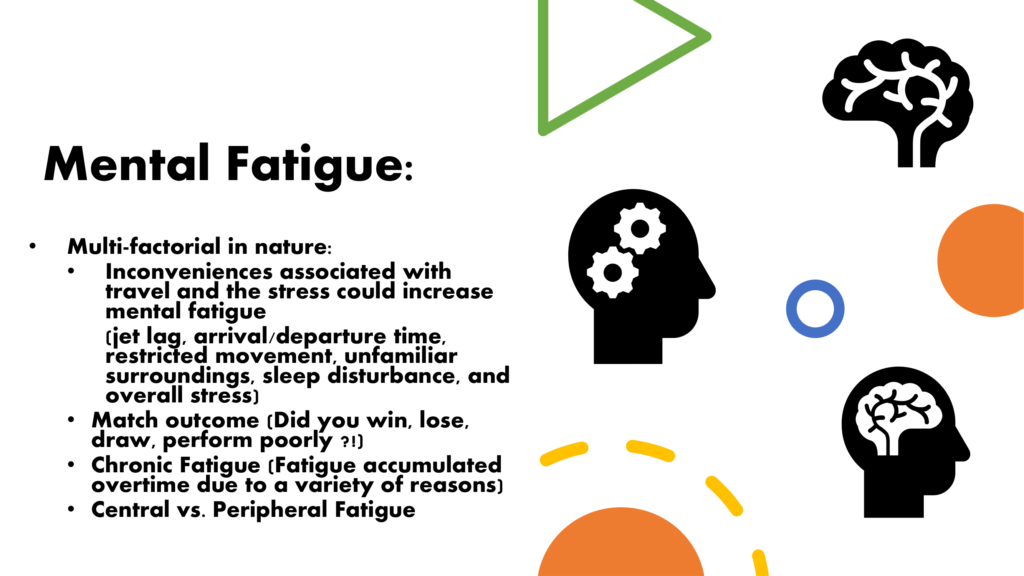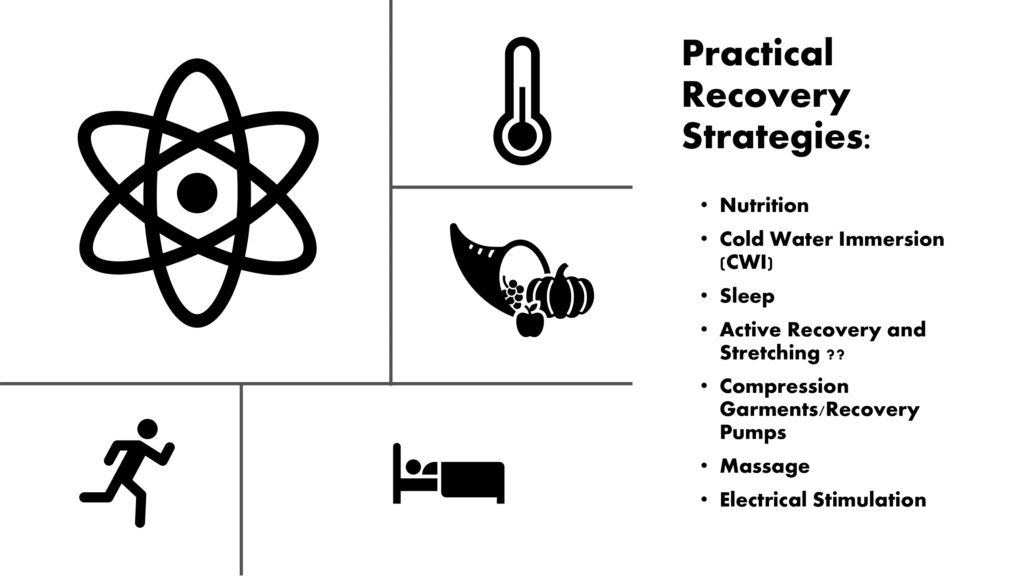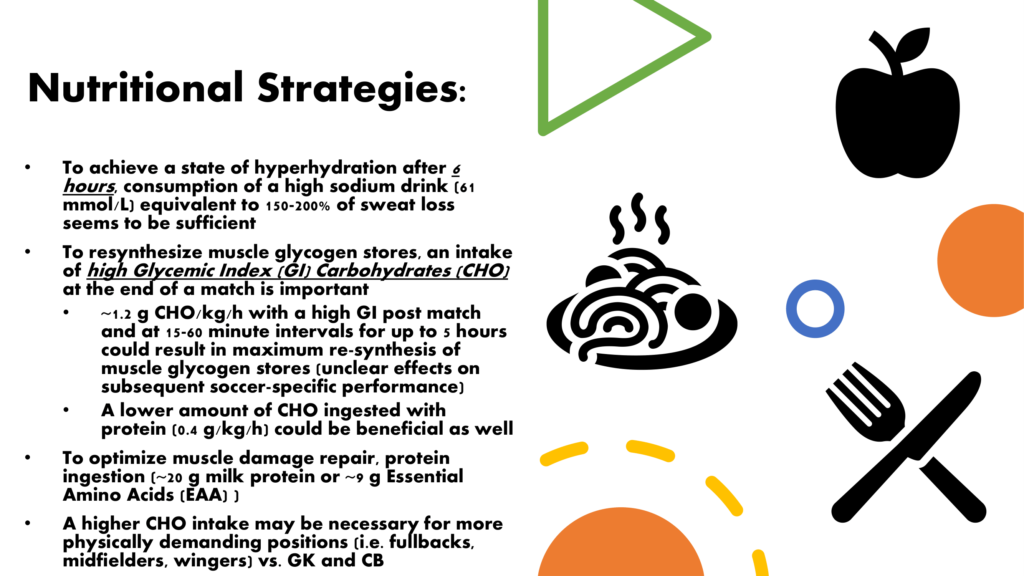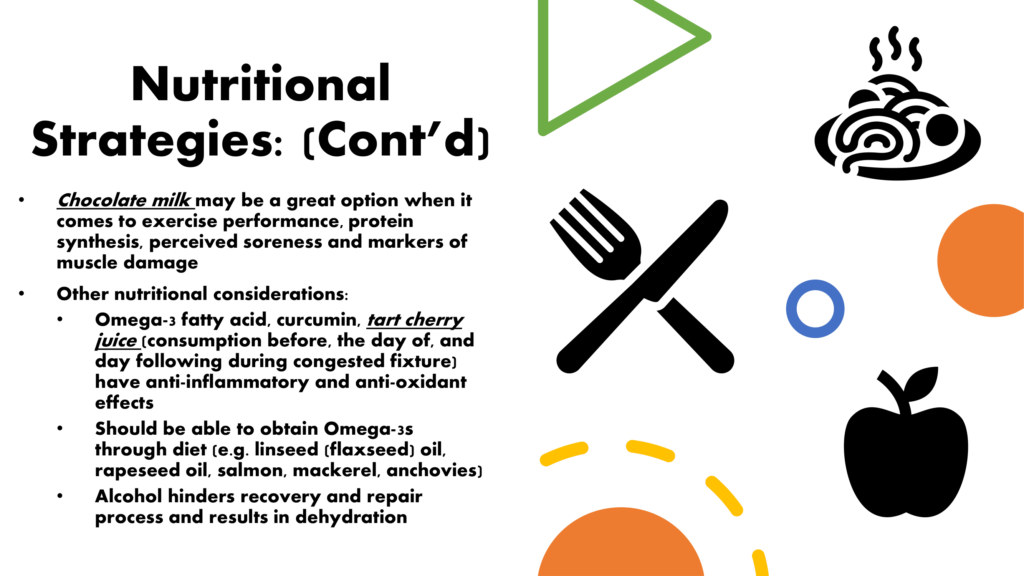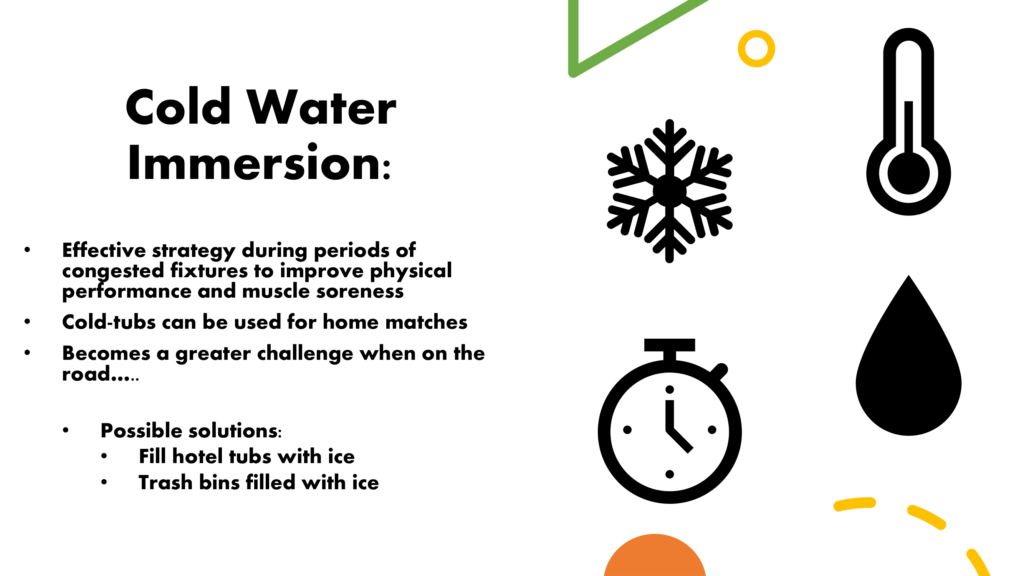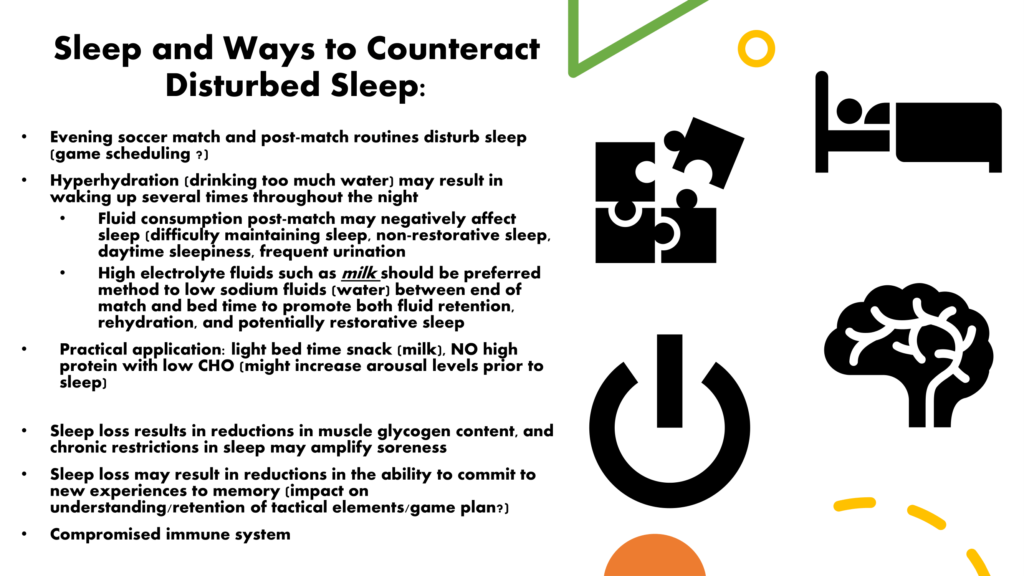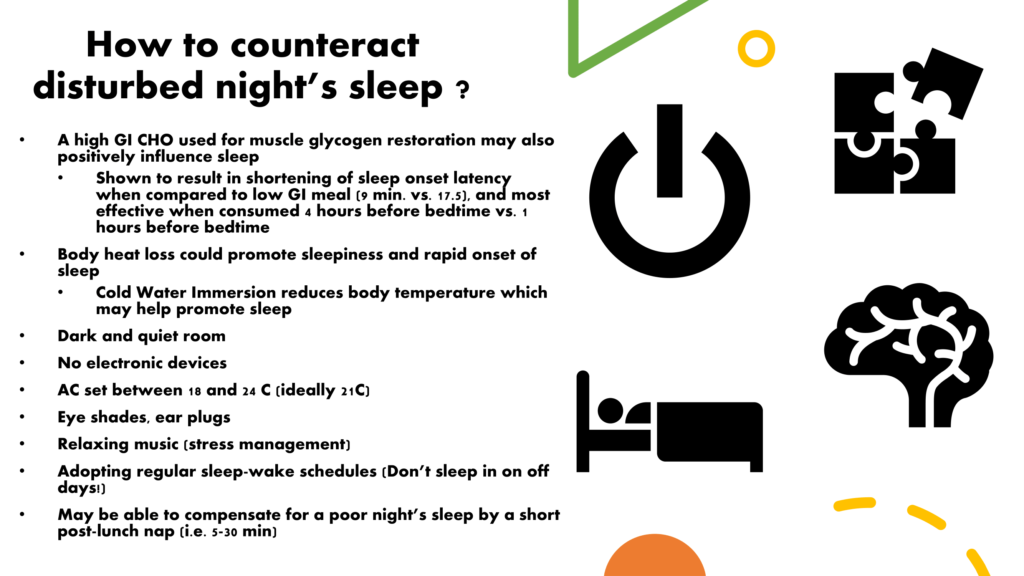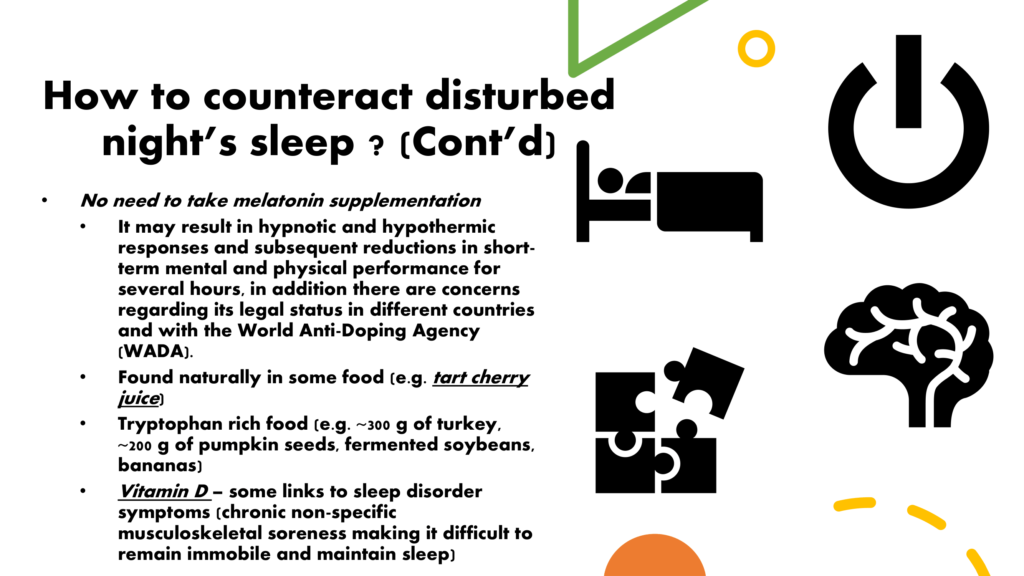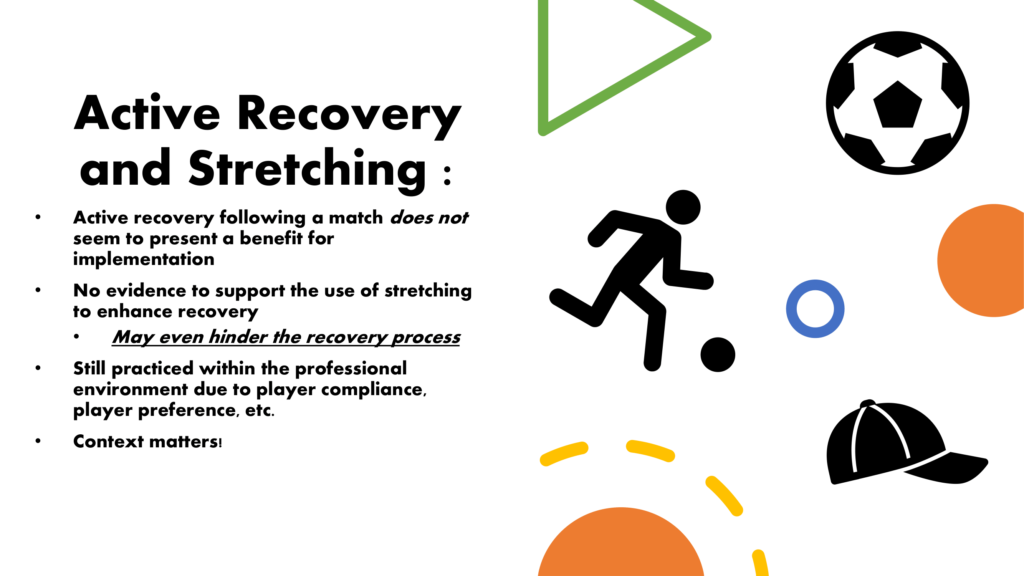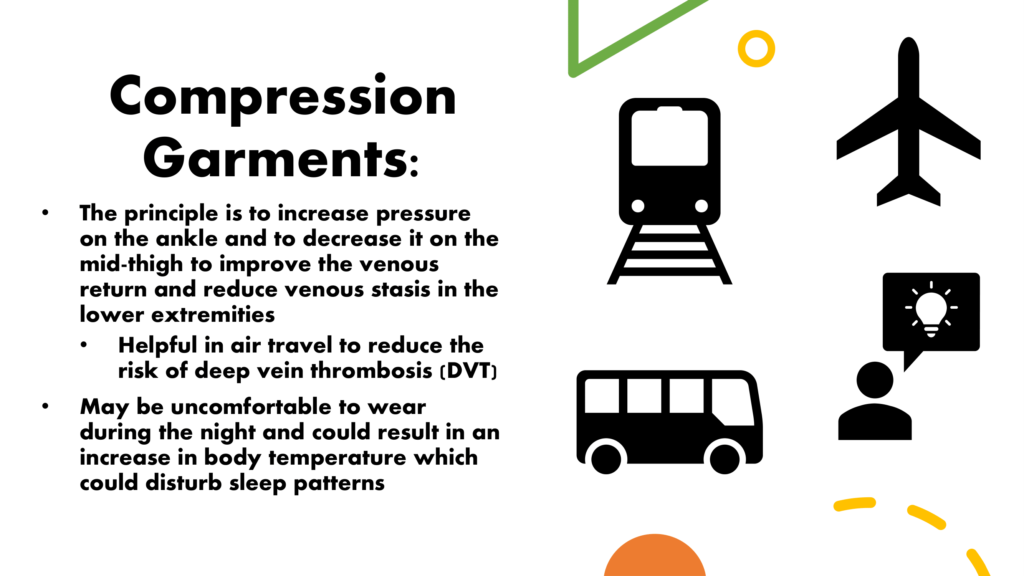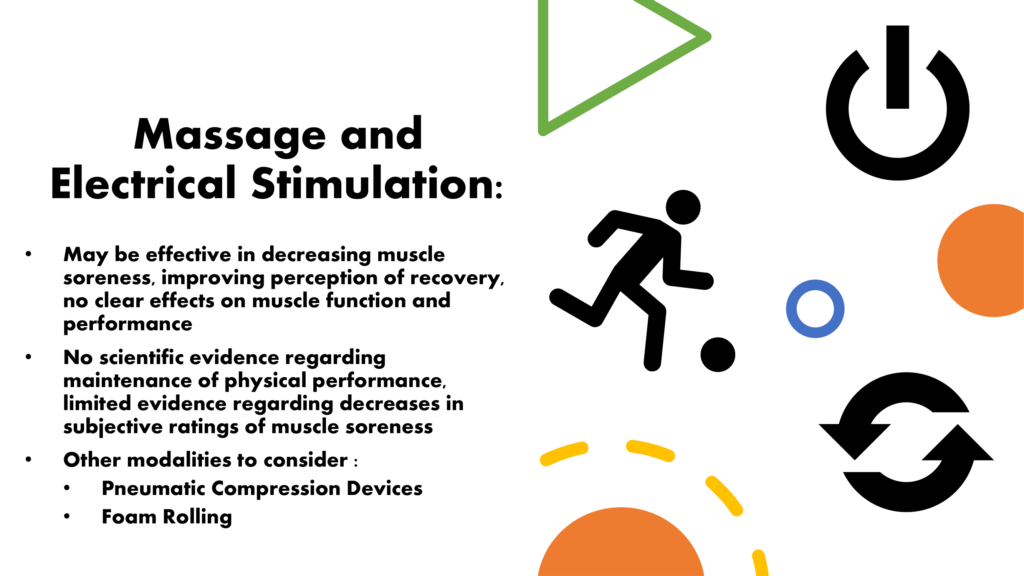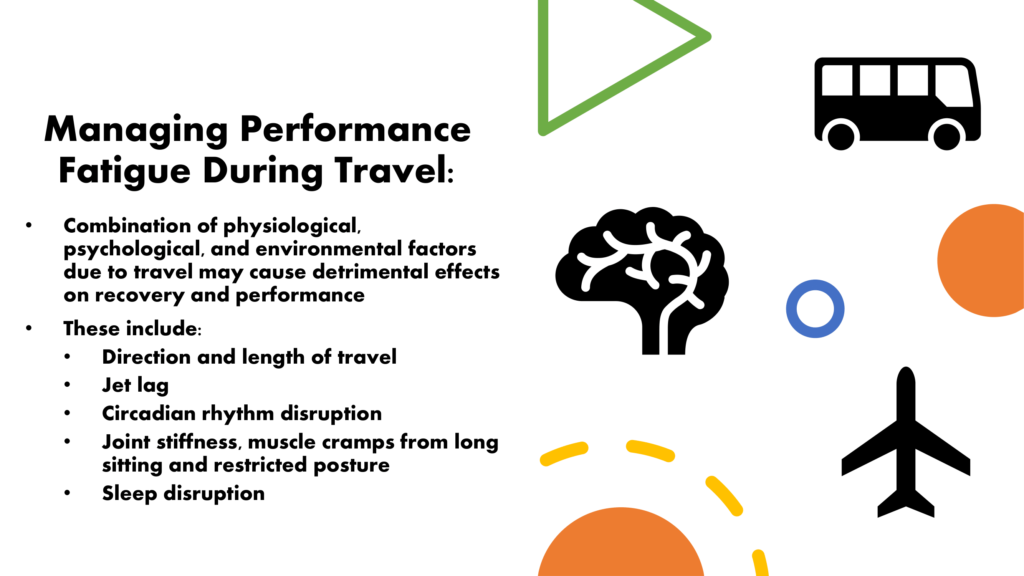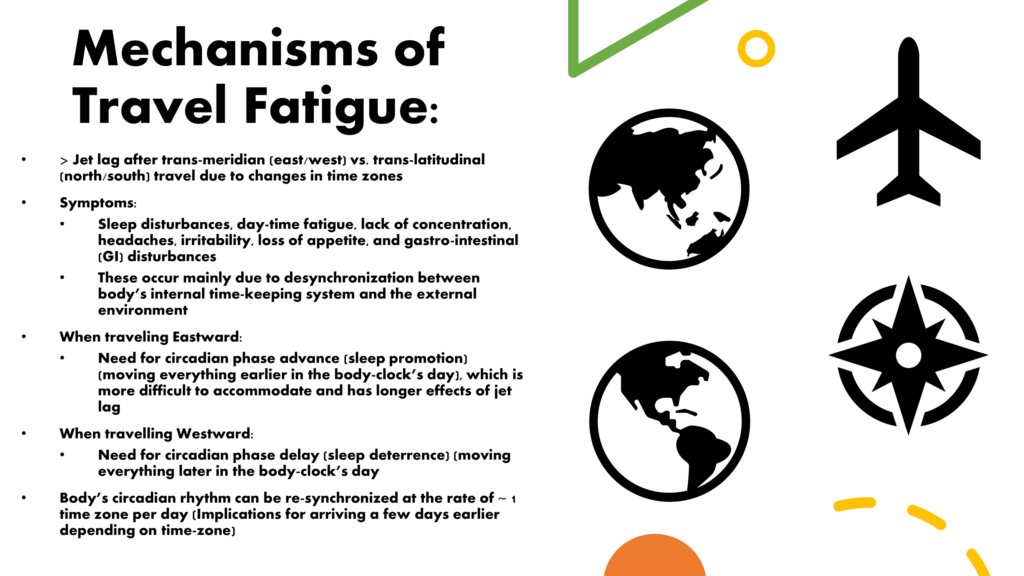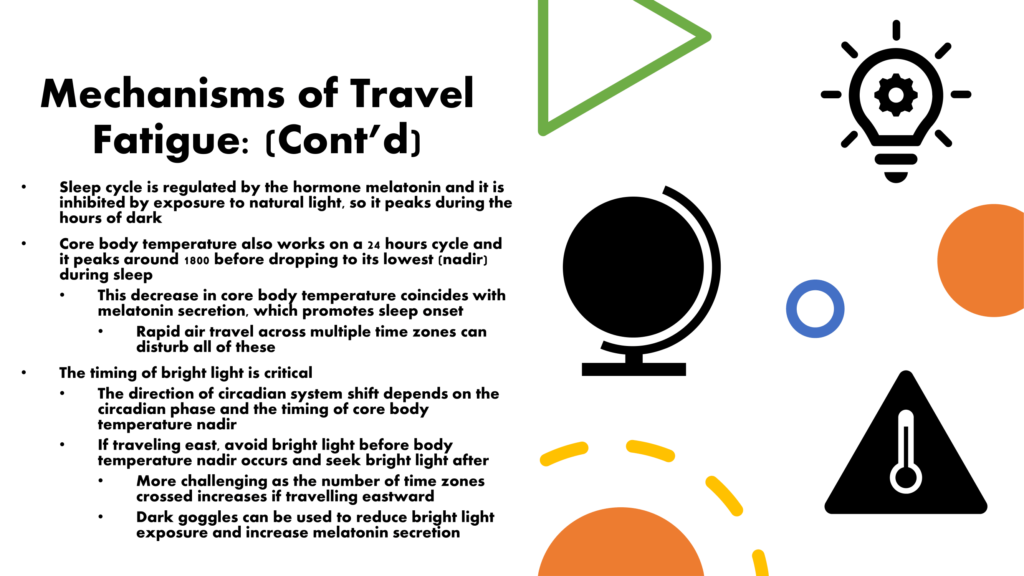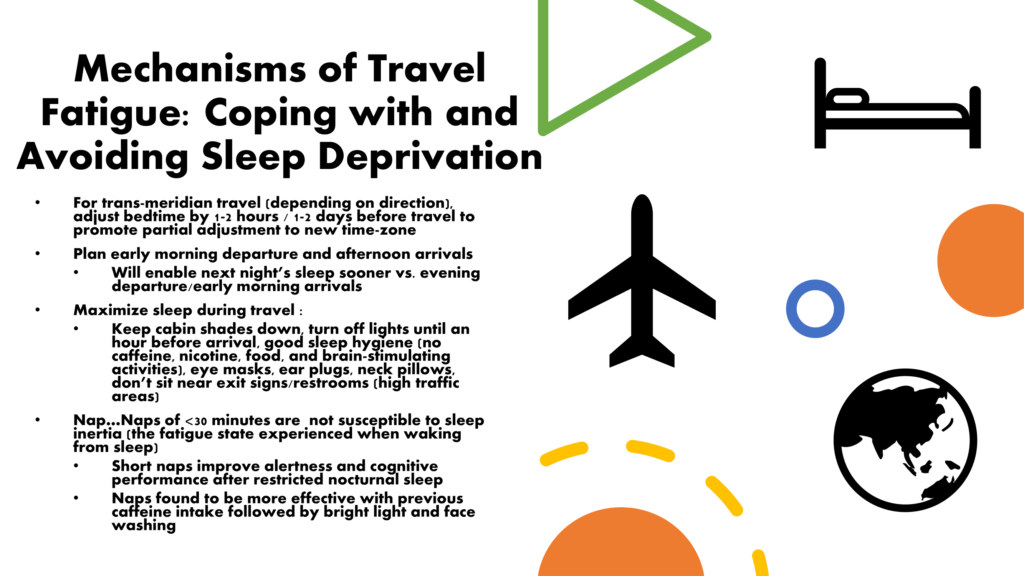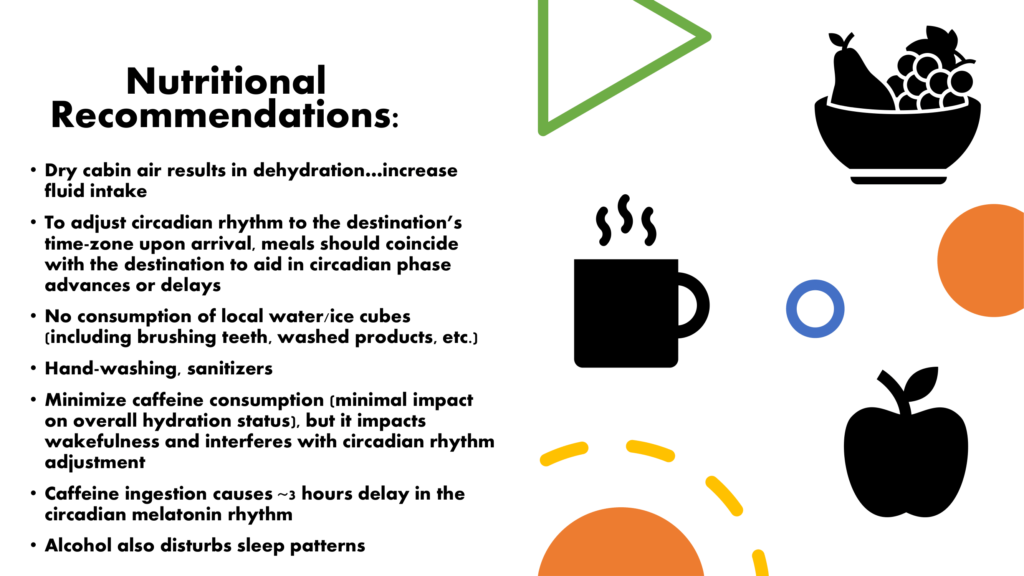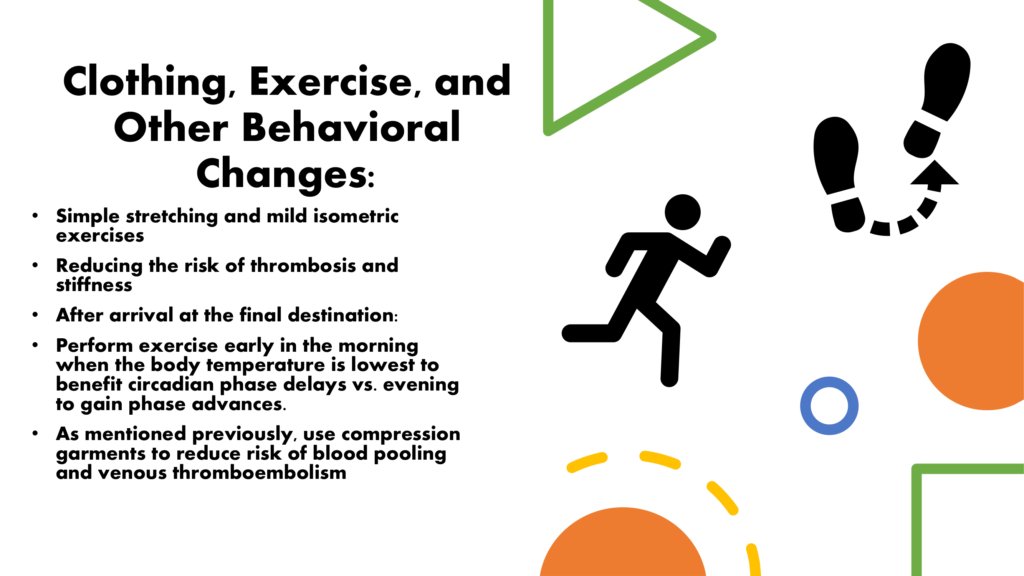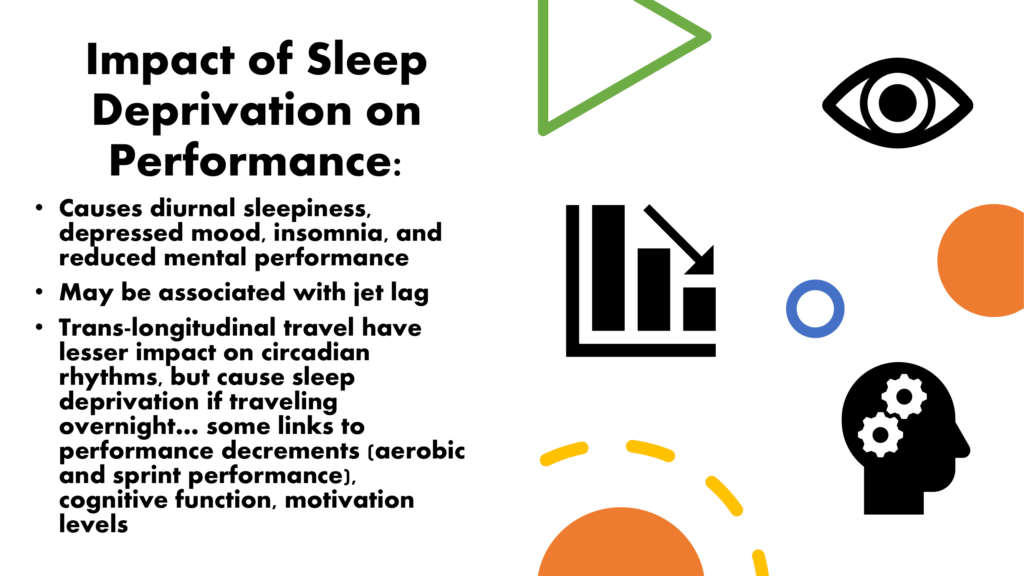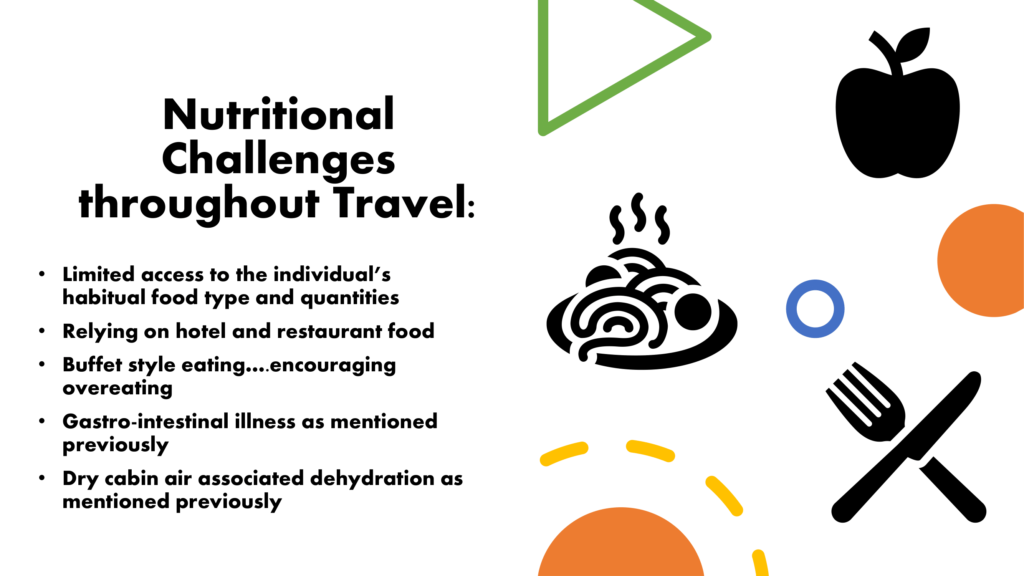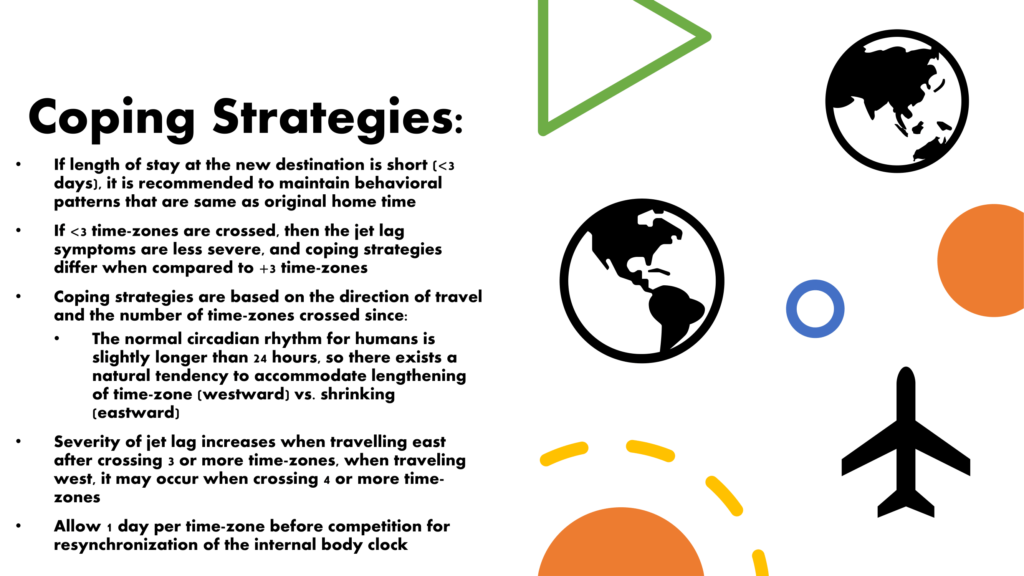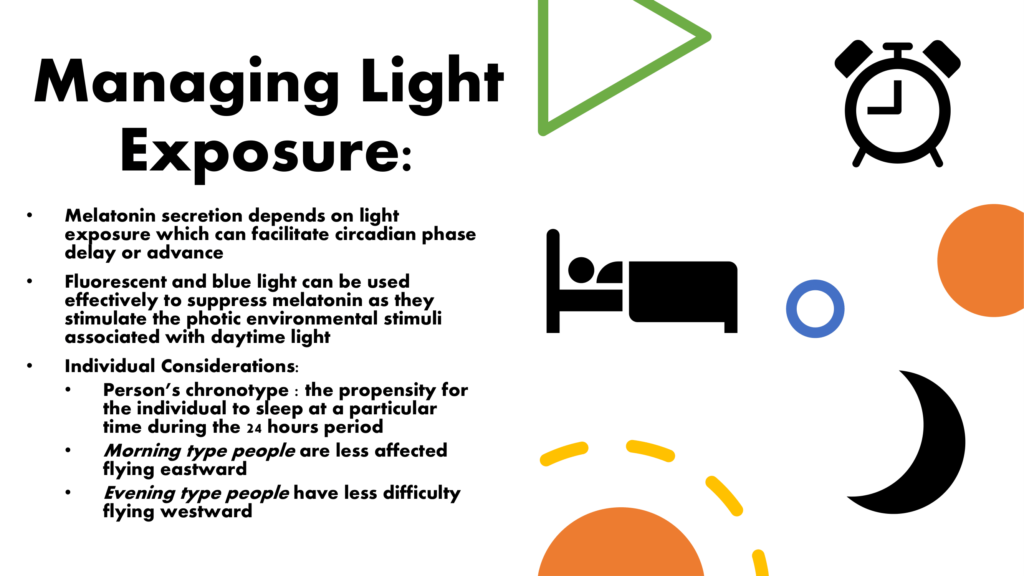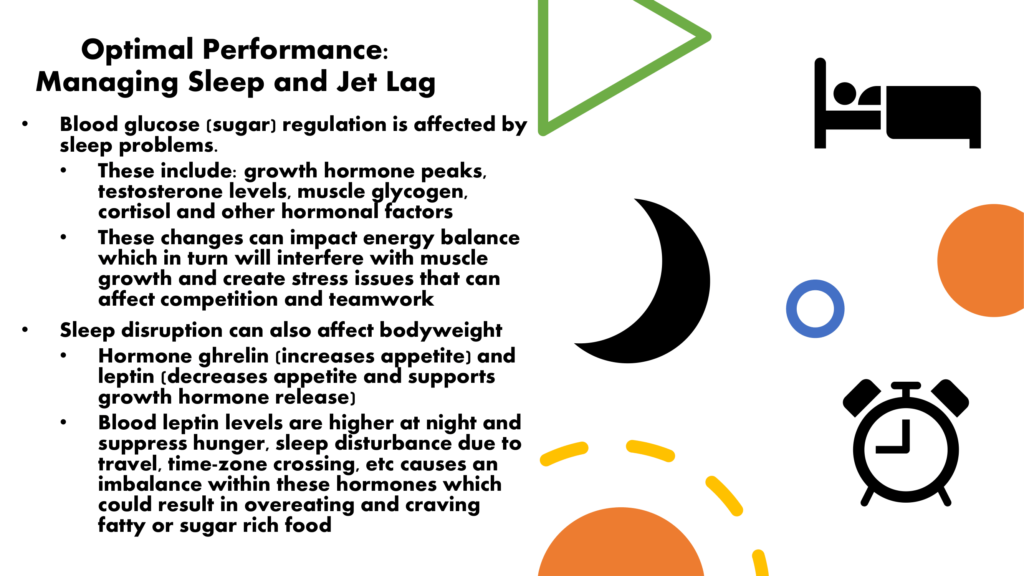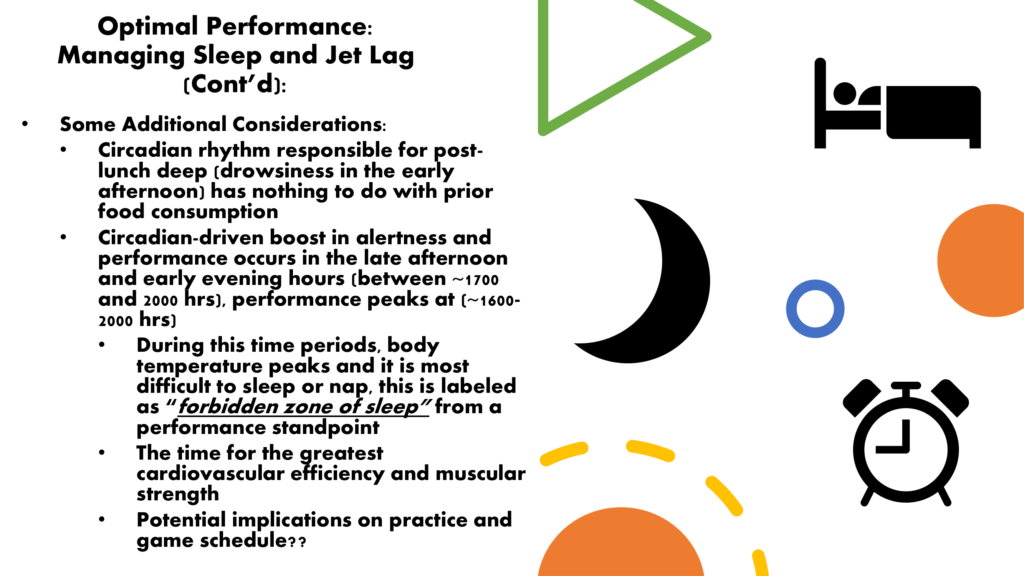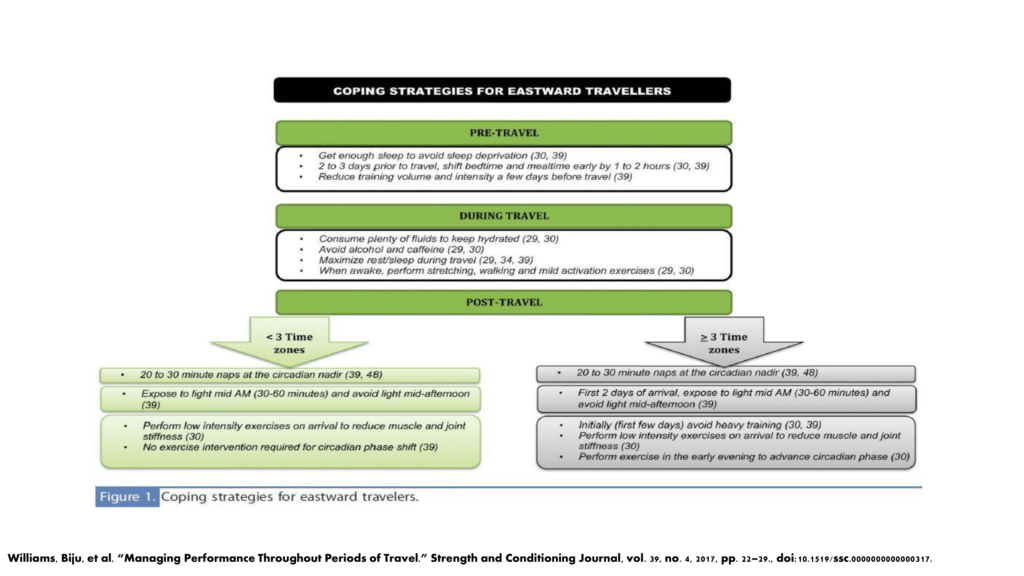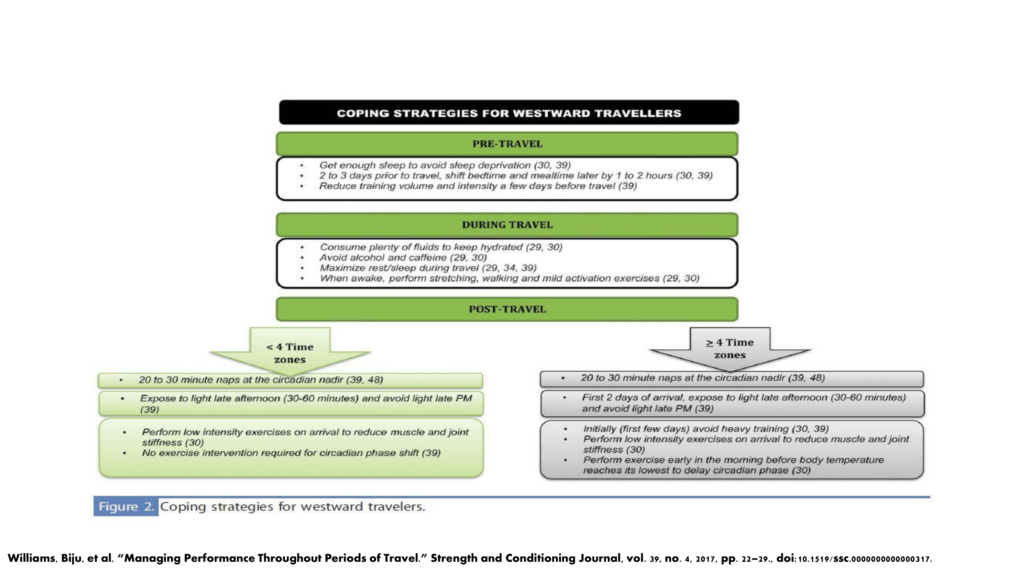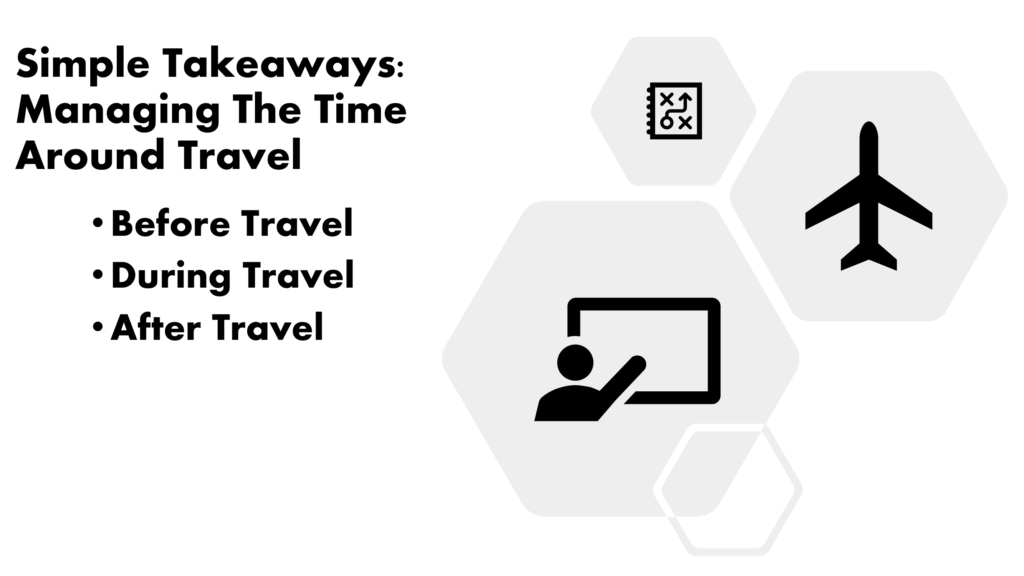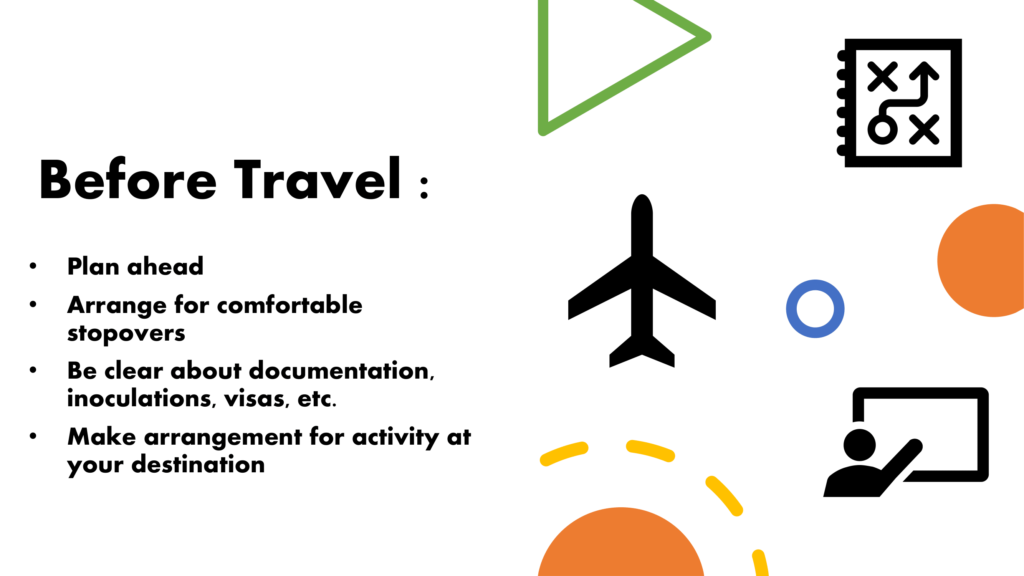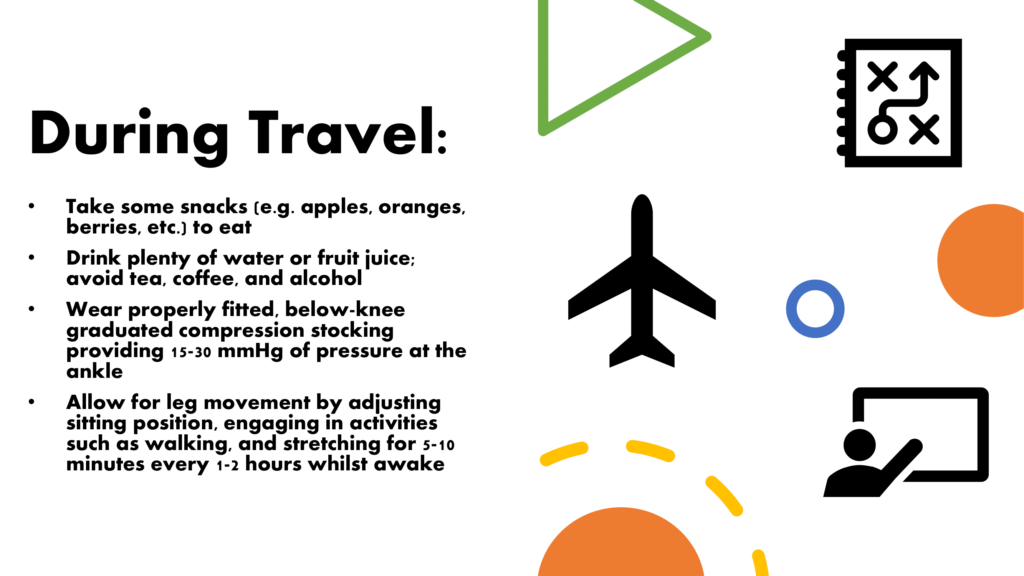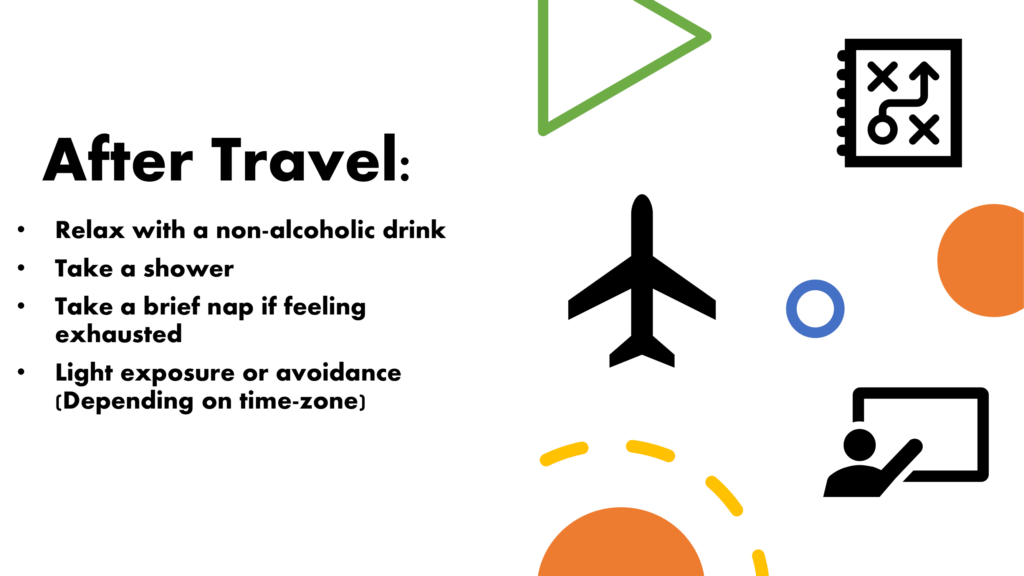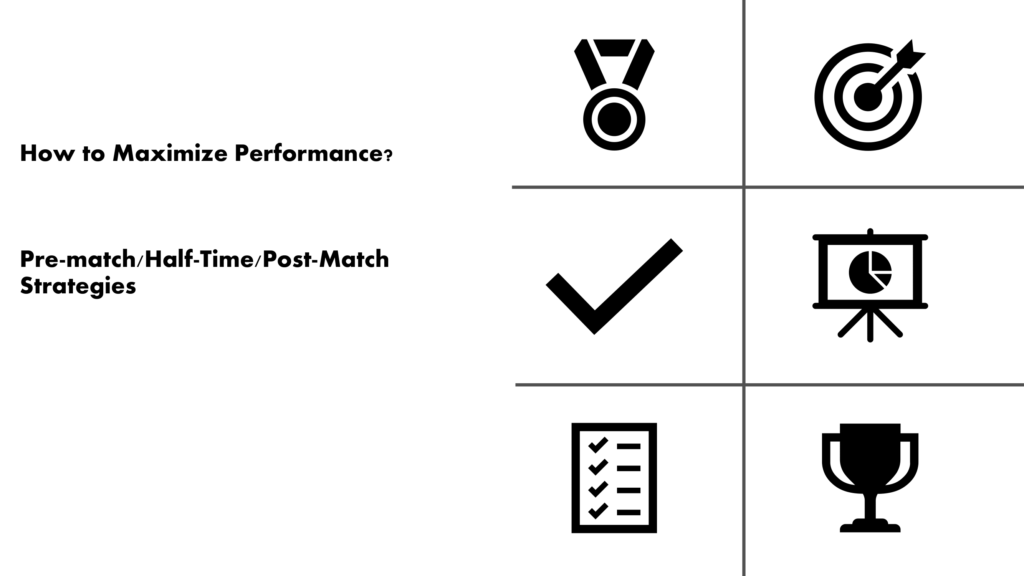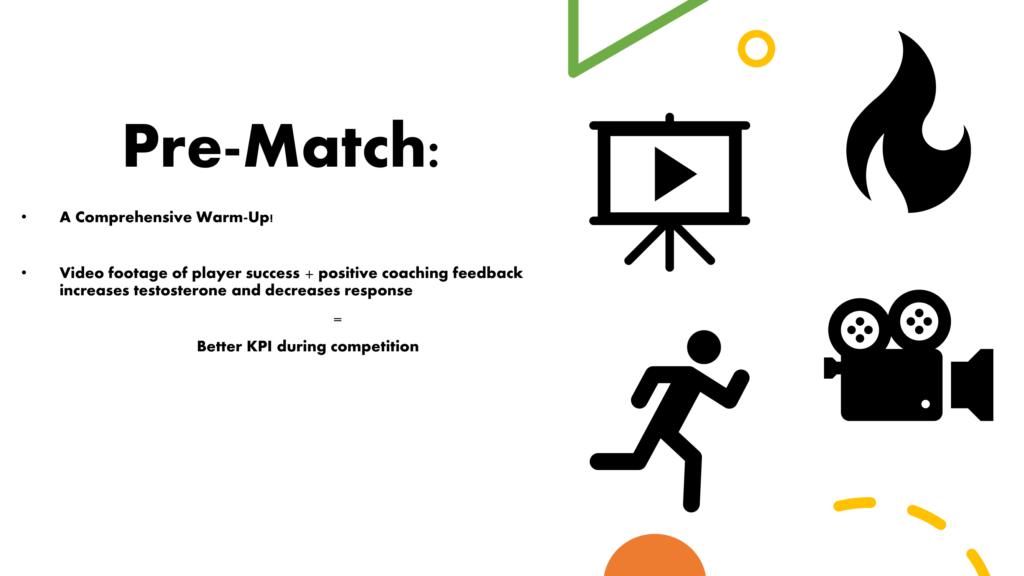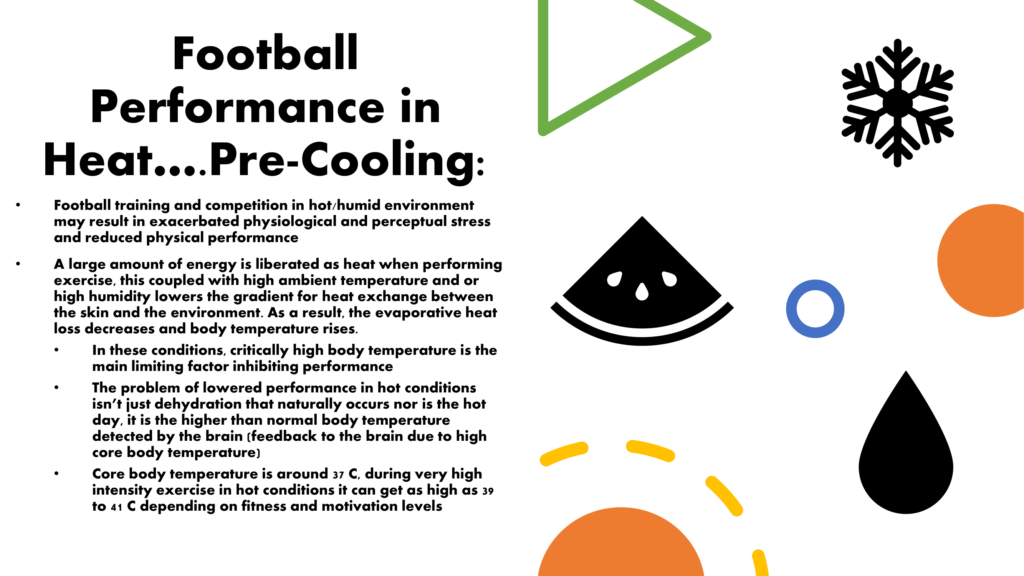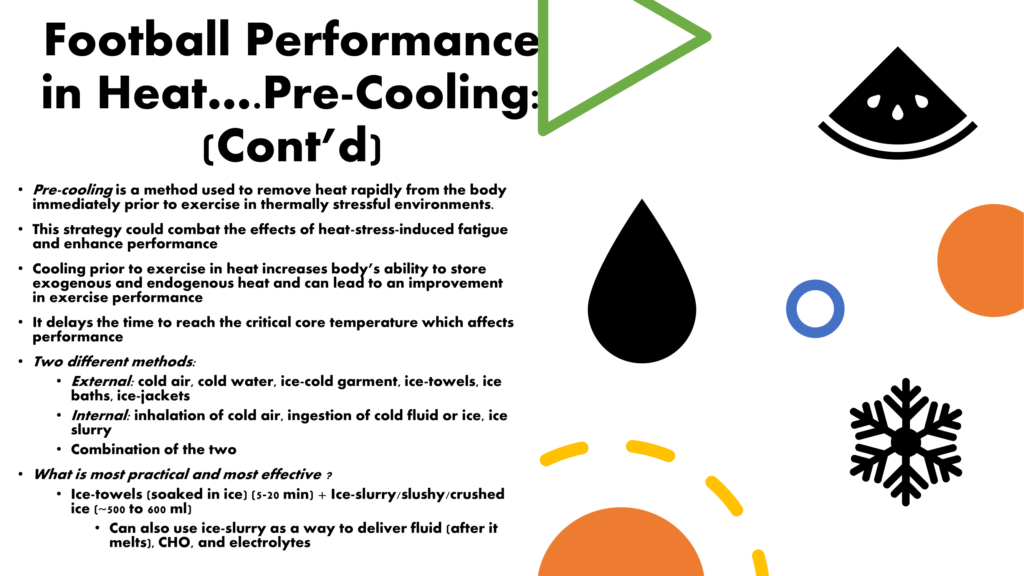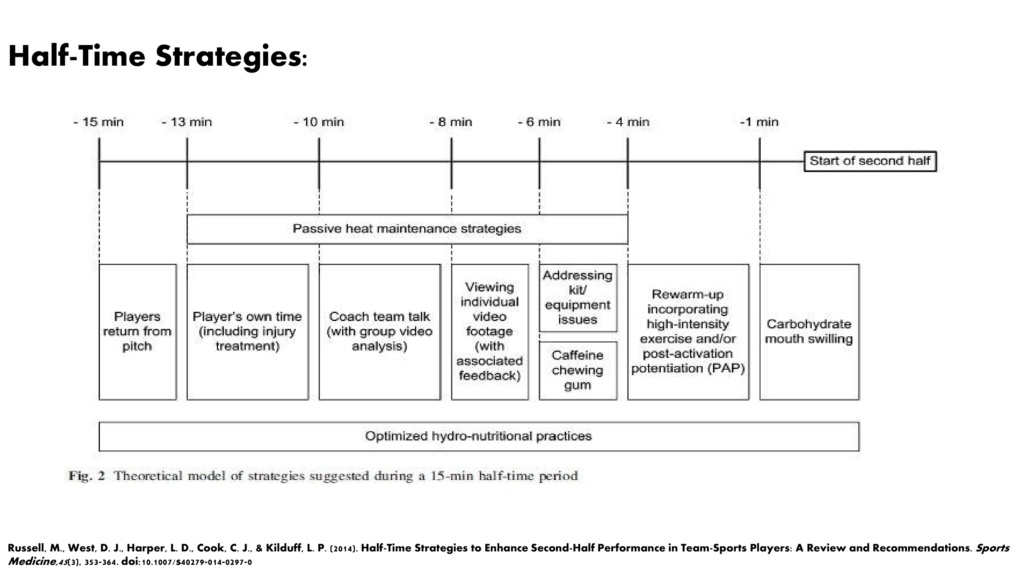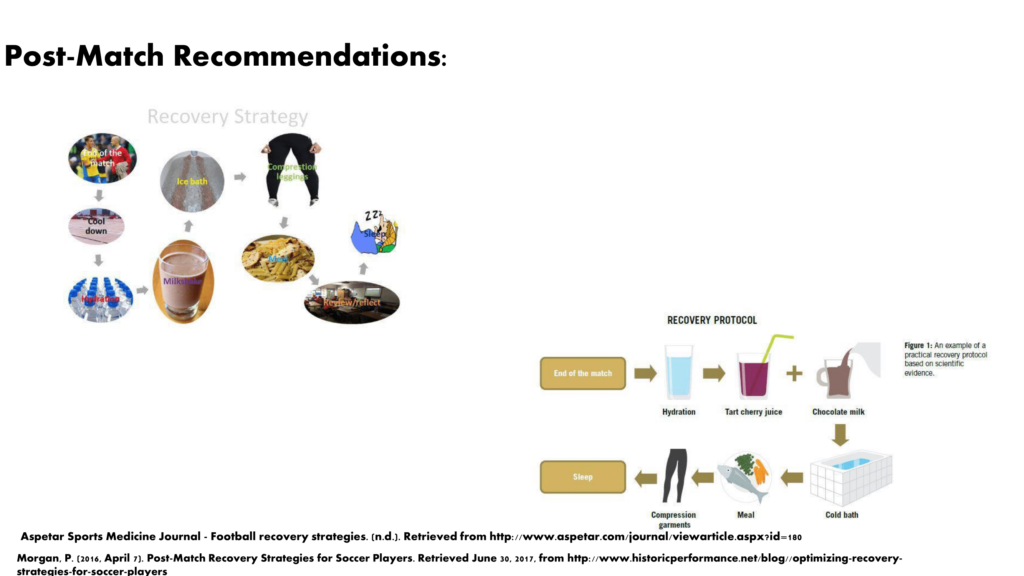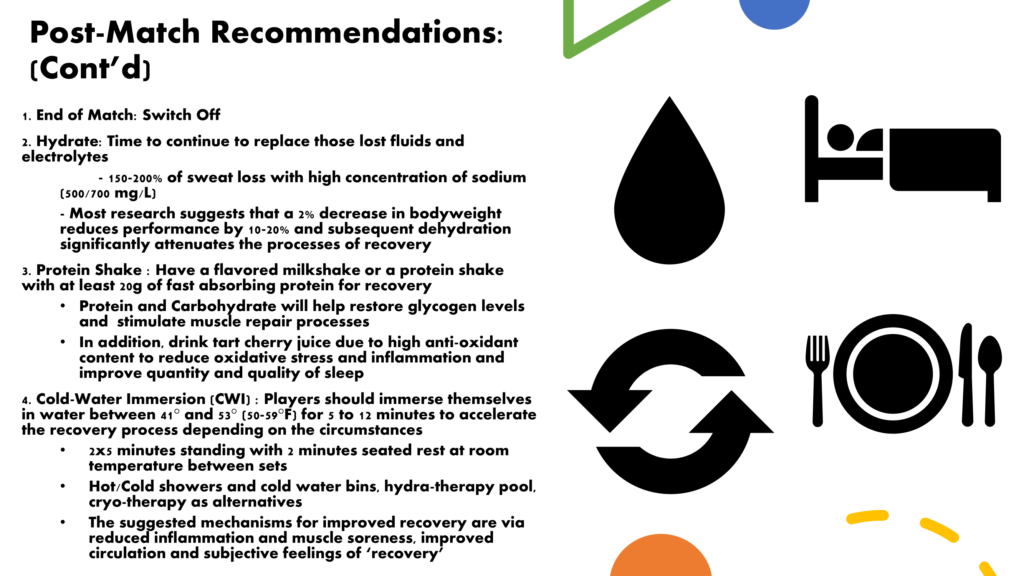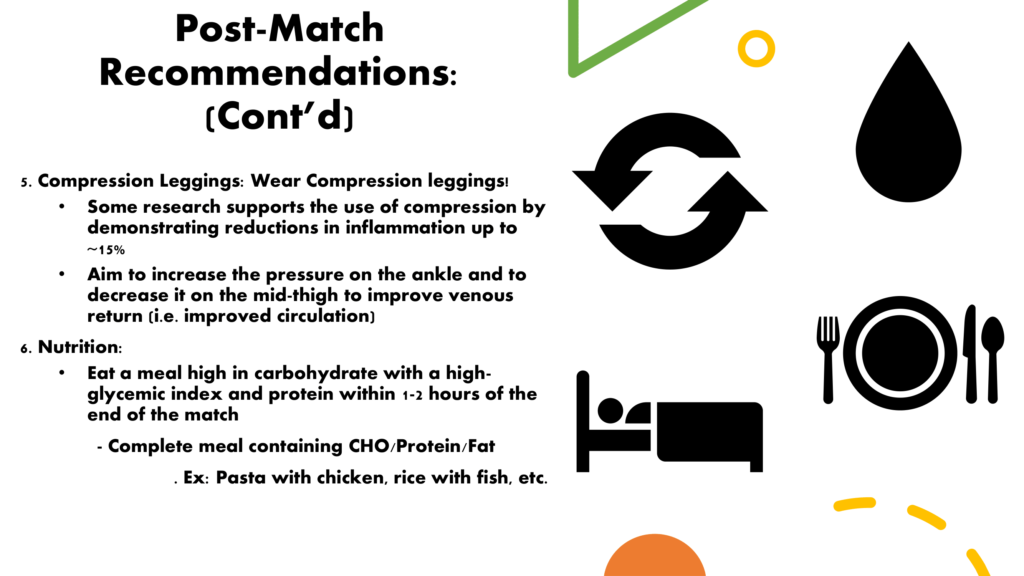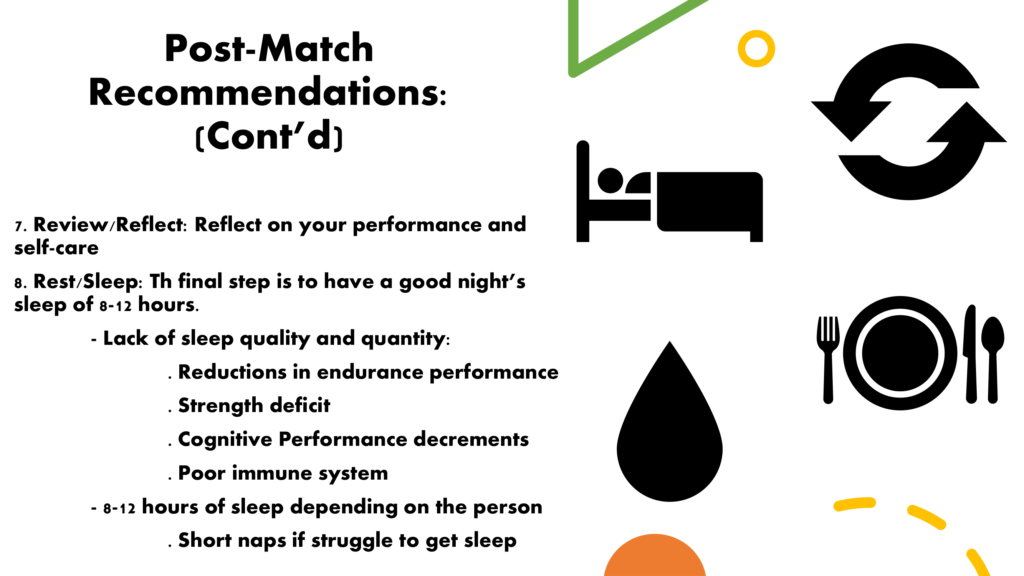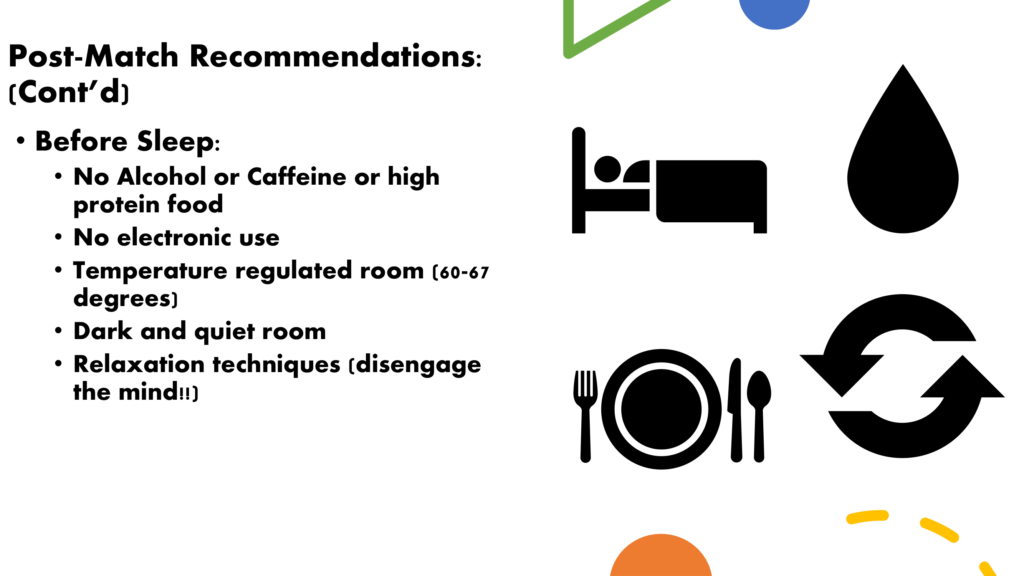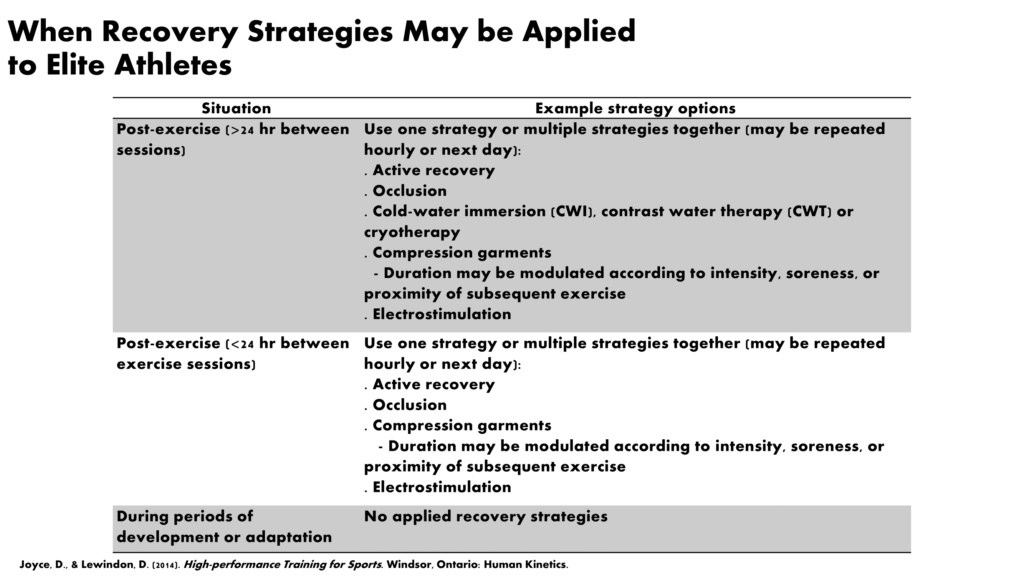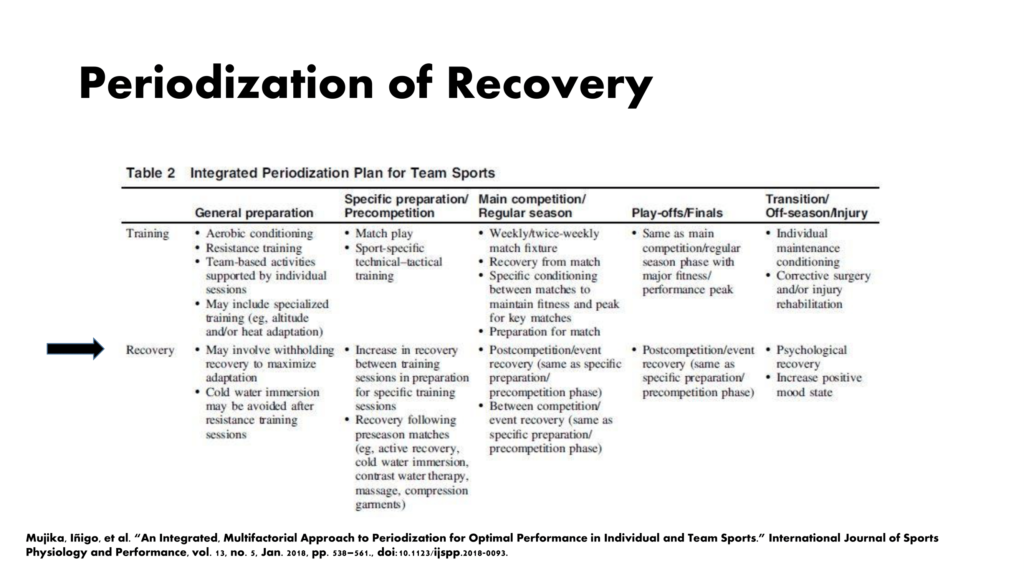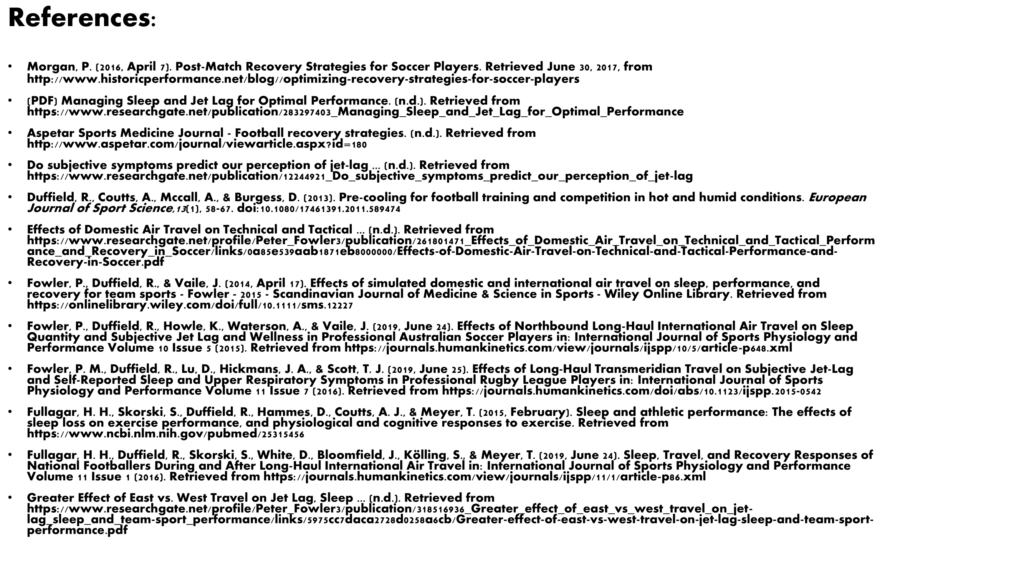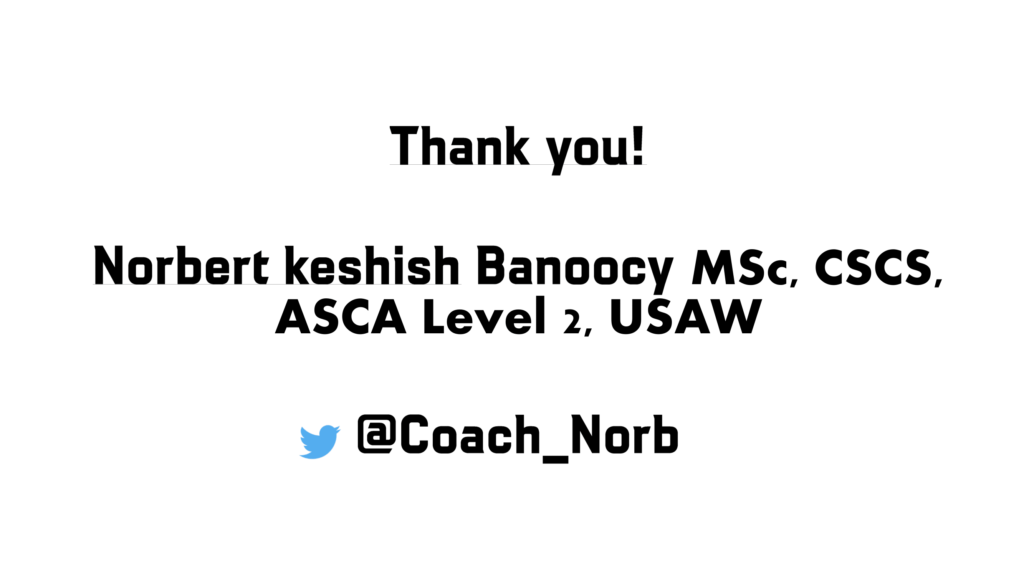 Thank you to Norbert Banoocy for writing this presentation!
You can find him on Twitter at @Coach_Norb
and on LinkedIn athttps://www.linkedin.com/in/norbert-keshish-banoocy-msc-030b93a4/